What have I been up to? Anything planned? What am I working on now?
Wednesday 6th June / Thursday 7th June - Amsterdam 24-Hour Photo Tour
We had been planning to visit Amsterdam for a 24-hour photo tour for some time, so around 6 weeks ago I booked some airline tickets and this week my friend (@toms_shutter) headed for The Netherlands. The idea was to start at Amsterdam Centraal Station and explore the city by foot for 24 hours seeing exactly what we could photograph. This turned into an amazing but challenging experience - although we booked a hotel room in case we felt exhausted. 

We explored almost every district of Amsterdam, found many vantage points throughout the city and even tried our hand at Street Photography. I was primarily using my Canon 77D and Canon 24-70 F4L USM lens, but did eventually switch to the Canon 70-200 F4L USM lens. 
After the 24-hours had passed, we worked out that we had covered over 20 miles of Amsterdam's streets and had only 1 hour sleep. 
Below is just one of the photos that were taken during this 24-hour period. 
(Below: Rijksmuseum, Museumplein, Amsterdam).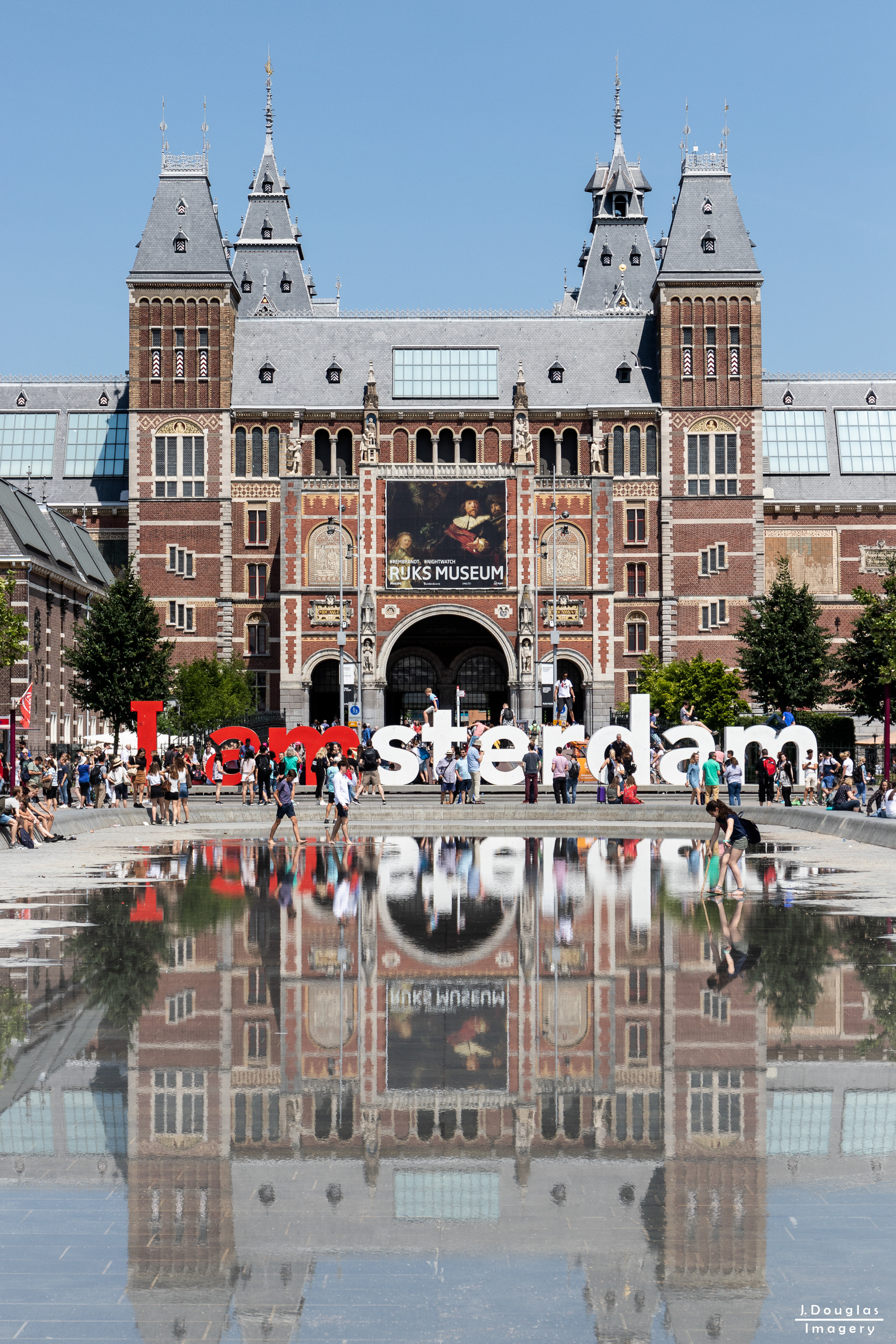 Wednesday 2nd May 2018 - First Professional Shoot
This evening I completed my very first professional assignment - A food shoot for a local bar / restaurant in Kent. The shoot was for 4 menu items that will be listed on their new website. Some of you may know that food photography is best done during daylight - this was the first challenge as the shoot began at 7:00pm, so I had to create my own daylight with a very simple setup. My Canon 430ex III RT acted as my key light - this was housed in an 80cm Softbox. I then used a reflector to bounce this light back onto the scene from the camera-facing side. This worked brilliantly. Below is a "taster" (see what I did there!) of this evening's shoot.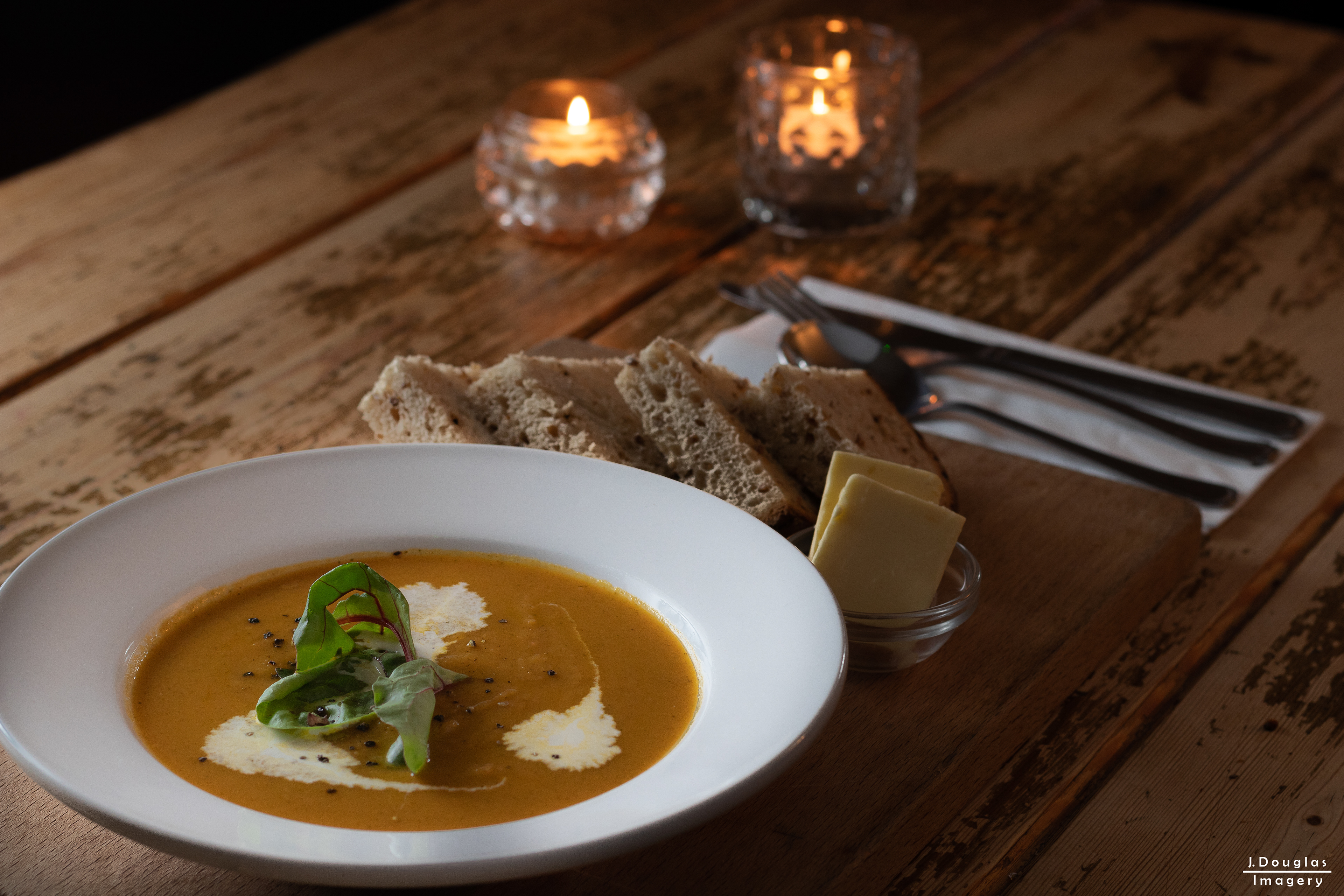 Friday 2nd March 2018 - Portraits
A few weeks ago I asked a friend of mine to sit for a short portrait session. The idea of this session was to add some shots to my portraiture portfolio. My friend Sarah is training to be an actress in London, so what better form of portraiture to practice than head shots. This was the first time using a 2-light setup in my home studio - The first light was used with a 32" shoot-through umbrella, this is the key-light and it provided a nice, clear catchlight in the subjects eyes. The second light was to provide separation between my subject and the black background. This was simply a bare-bulb Canon speedlite placed behind the subject facing the background. I am very pleased with these shots - They can be found on my 'People and Portraiture' page, however a preview is below.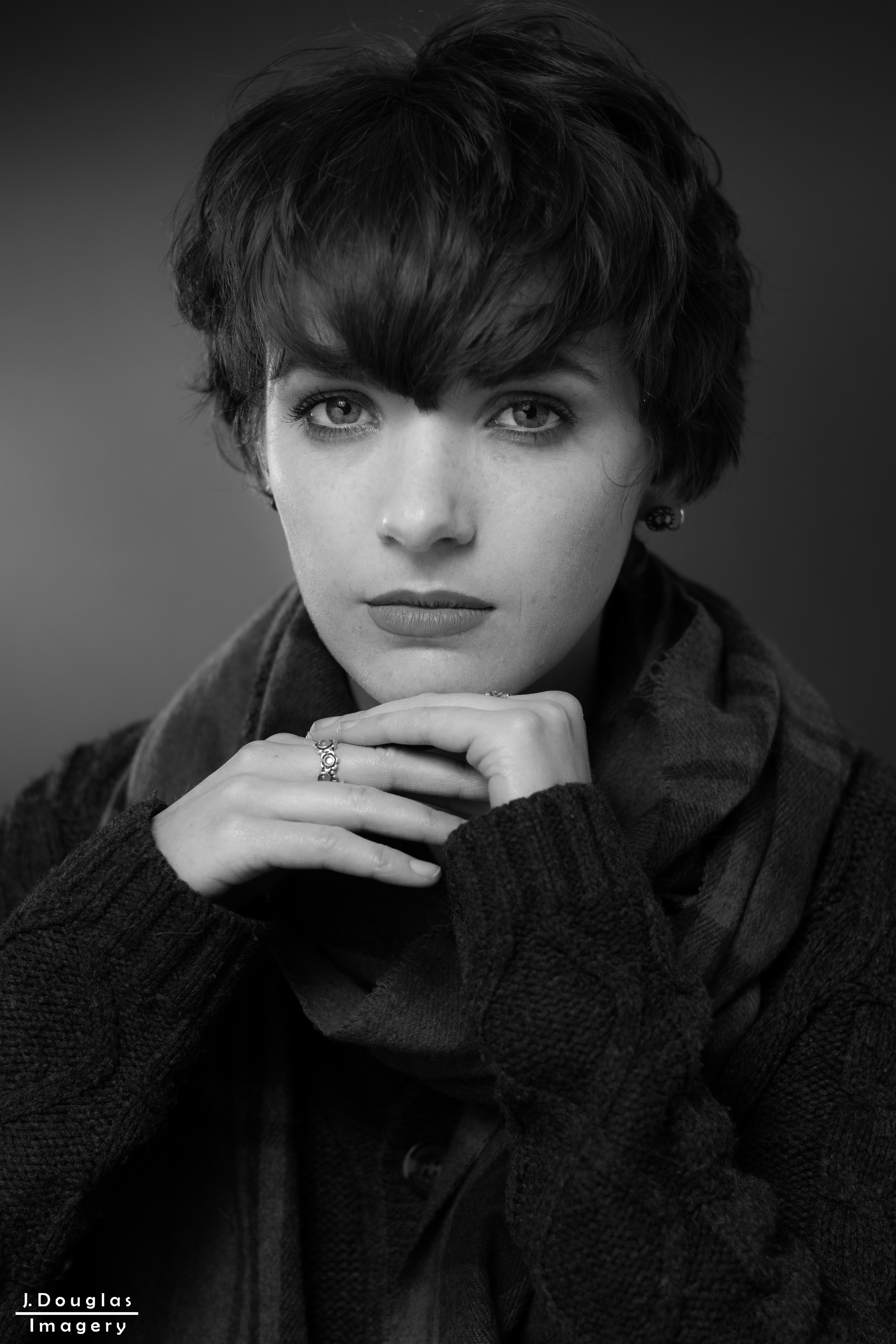 Friday 19th January 2018 - Horror-on-Sea.
The weekend of the 19th January bring a new challenge - to shoot a small, independent film festival in my home town of Southend on Sea. The Horror-on-Sea film festival is an annual event that showcases independent film's stars in the genres of all things horror. I will be covering this evening for
Nerdly.co.uk
who you may remember from the World Zombie Day 2017 coverage. Watch this space for highlights.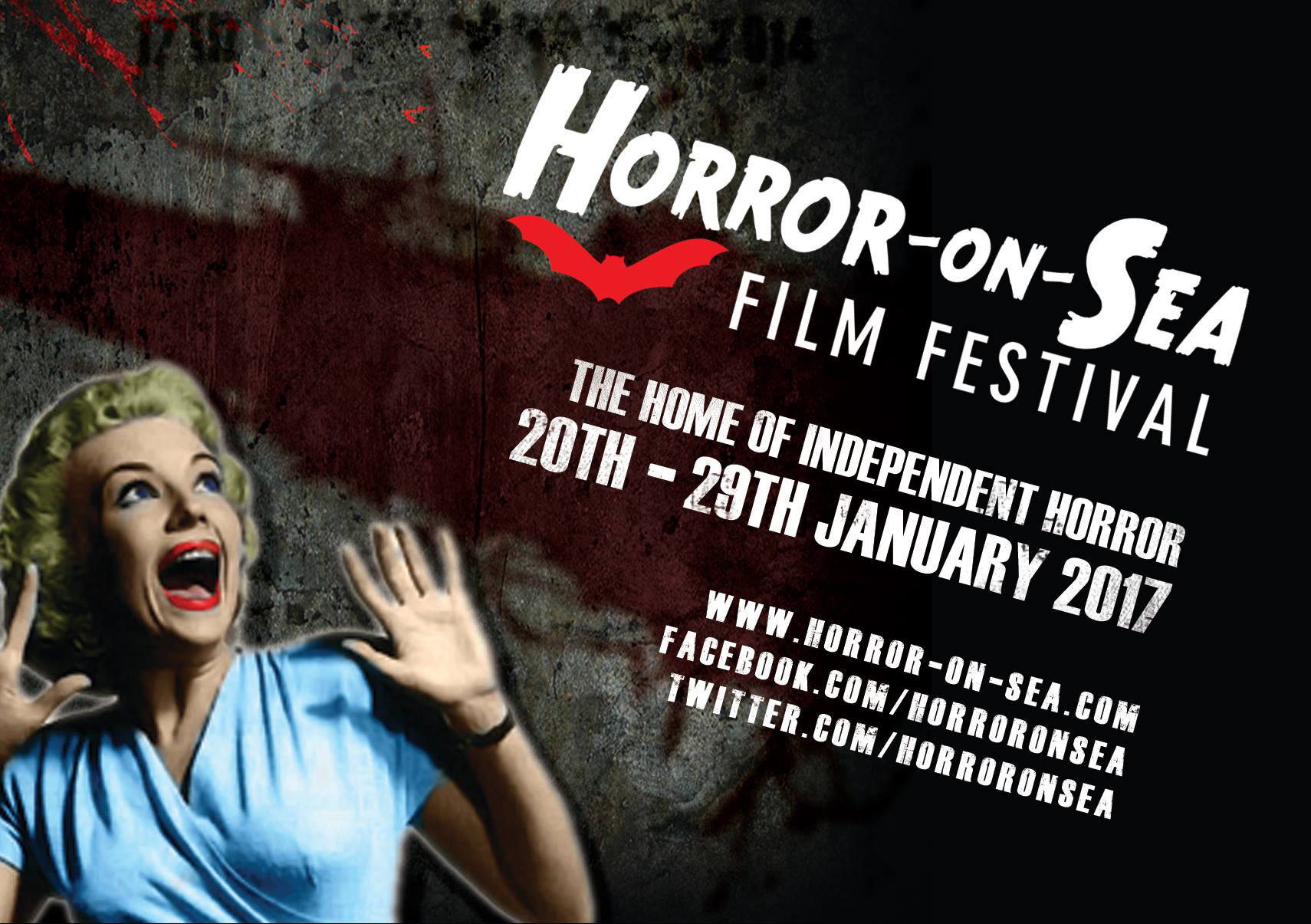 Sunday 3rd December 2017 - Exploring Macro
Recently I've been trying to branch out the areas of photography that I specialise in - I've always had a passion for Macro Photography (the photography of small subjects), so I have decided that this will be my latest pursuit. I have invested in what is known to some as the "king" of Canon Macro lenses - The 100mm f/2.8L IS. Today was my first outing with the lens, and wow you can certainly tell the difference. The minimum focus distance is a remarkable 30cm, allowing you to pull as much details as possible for the scene. Below are a couple of quick shots from the local park just to see what the lens has to offer. Expect to see a lot more Macro photography in the coming months.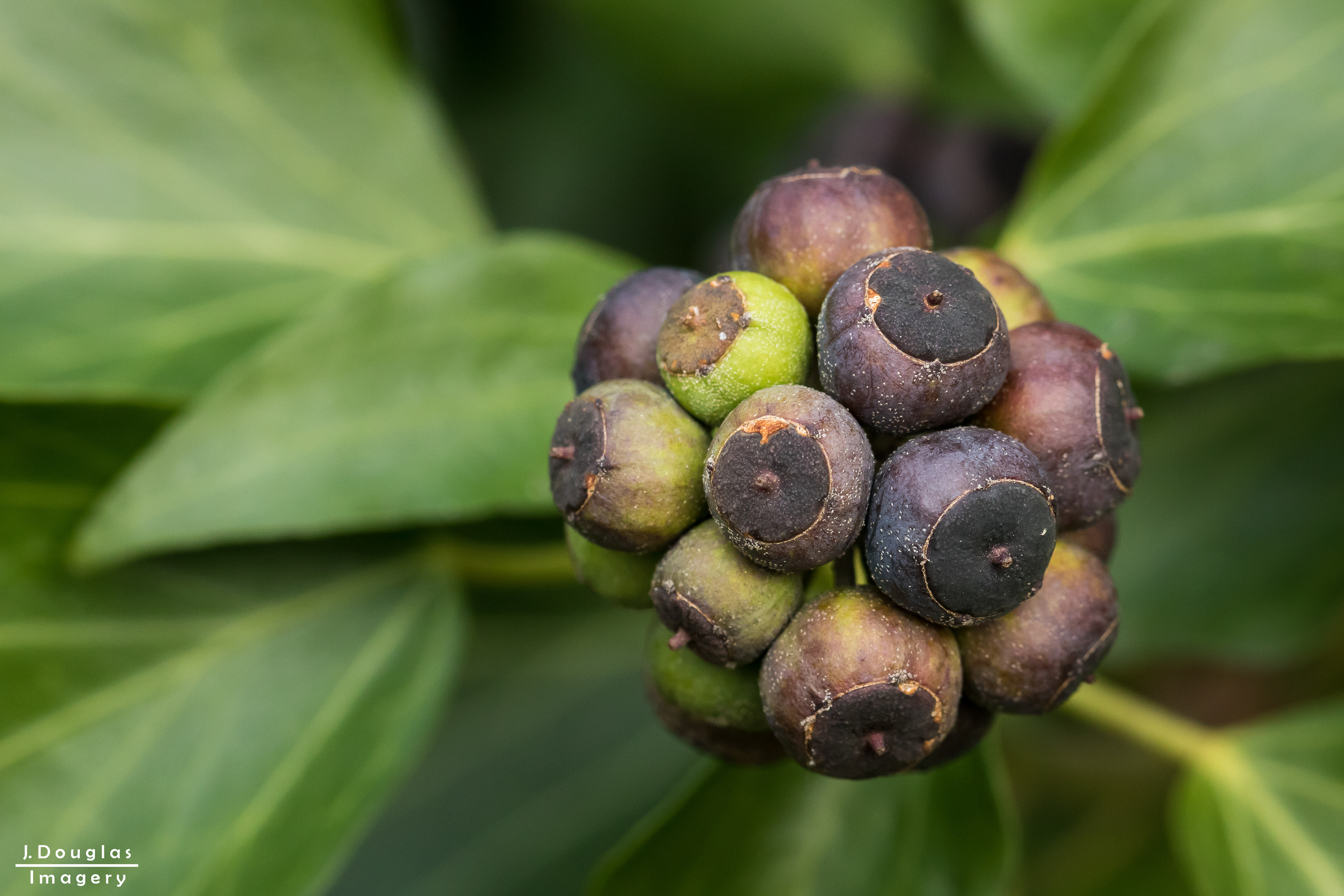 Sunday 26th November 2017 - Tropical Wings
It's been a long time since I last visited South Woodham Ferrer's family-run zoo, Tropical Wings. The zoo has been a major attraction in South Essex for as long as I can remember, but unfortunately on the 6th December 2017 it will close it's doors forever. I took the opportunity to visit one last time. Tropical Wings is a really great place to photograph a variety of butterflies and tropical birds, so armed with my trusty Canon EOS 750D and my 55-250mm lens, I went to 'shoot' some captive animals. You can find the finished product on my 'Wildlife and Nature' page.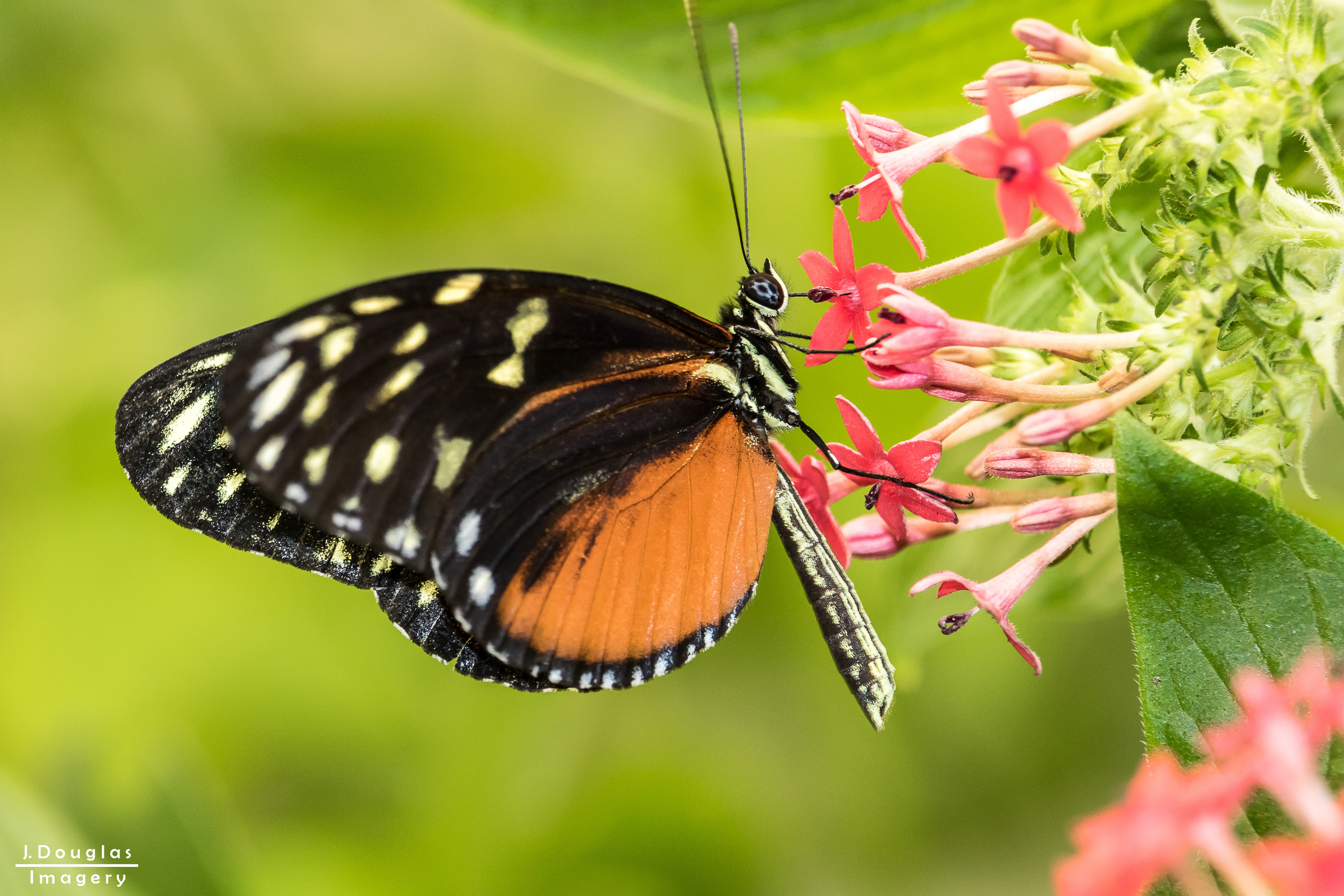 Friday 17th November 2017 - Sunrise at Shoeburyness East Beach
5:30am wake up call, on a Friday, just to travel to the beach and get some photographs of the sunrise? Yes, that did really happen - but wow, was it worth it! I have been researching the weather, sun rise direction and tide times for a while now, this morning finally seemed to fit the bill nicely. The 2 photos below were taken with my Canon EOS 750D with the Canon 10-18 f/4.5 - f/5.6 Lens. Sometimes it's worth getting up early for a shot that you can truly be proud of.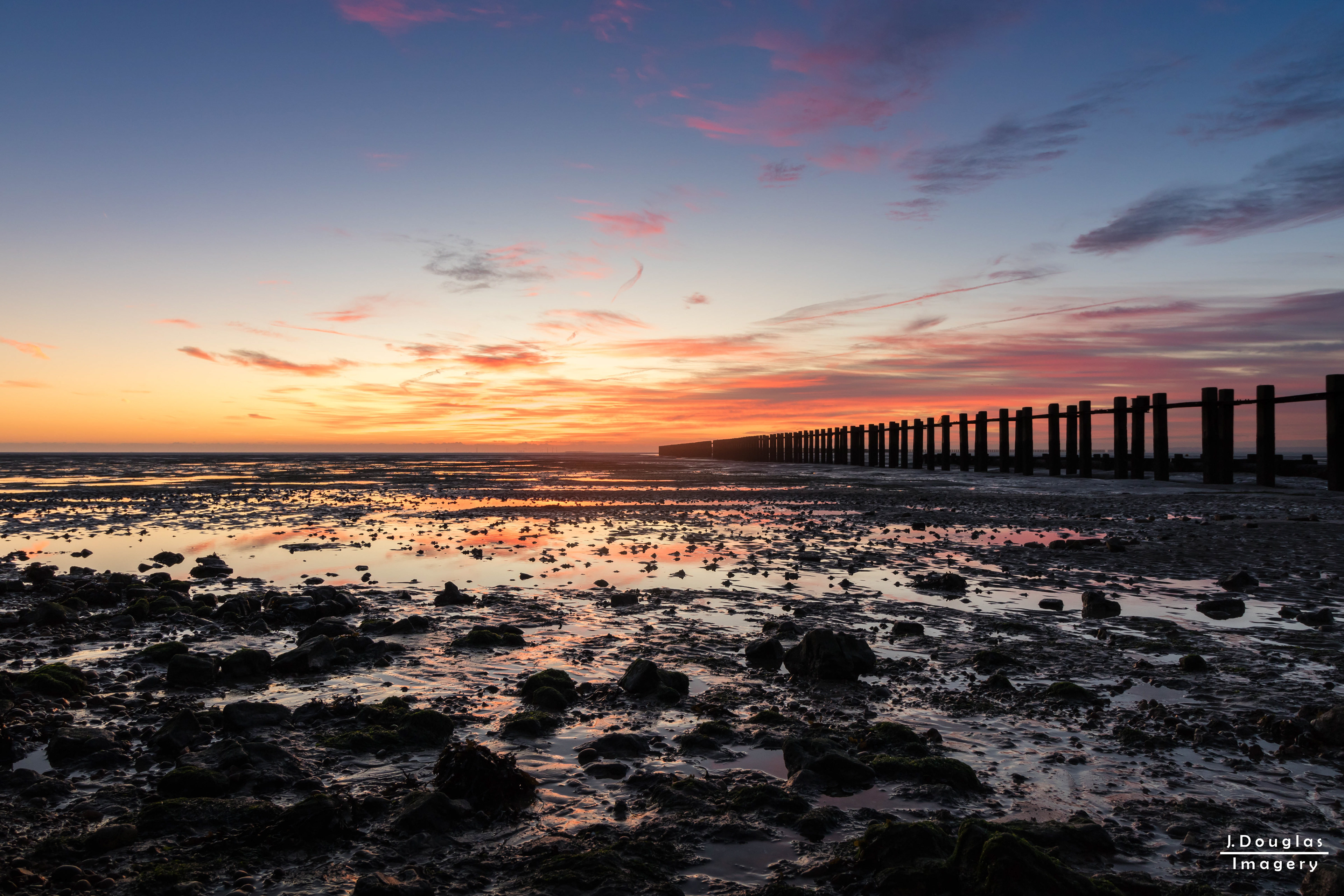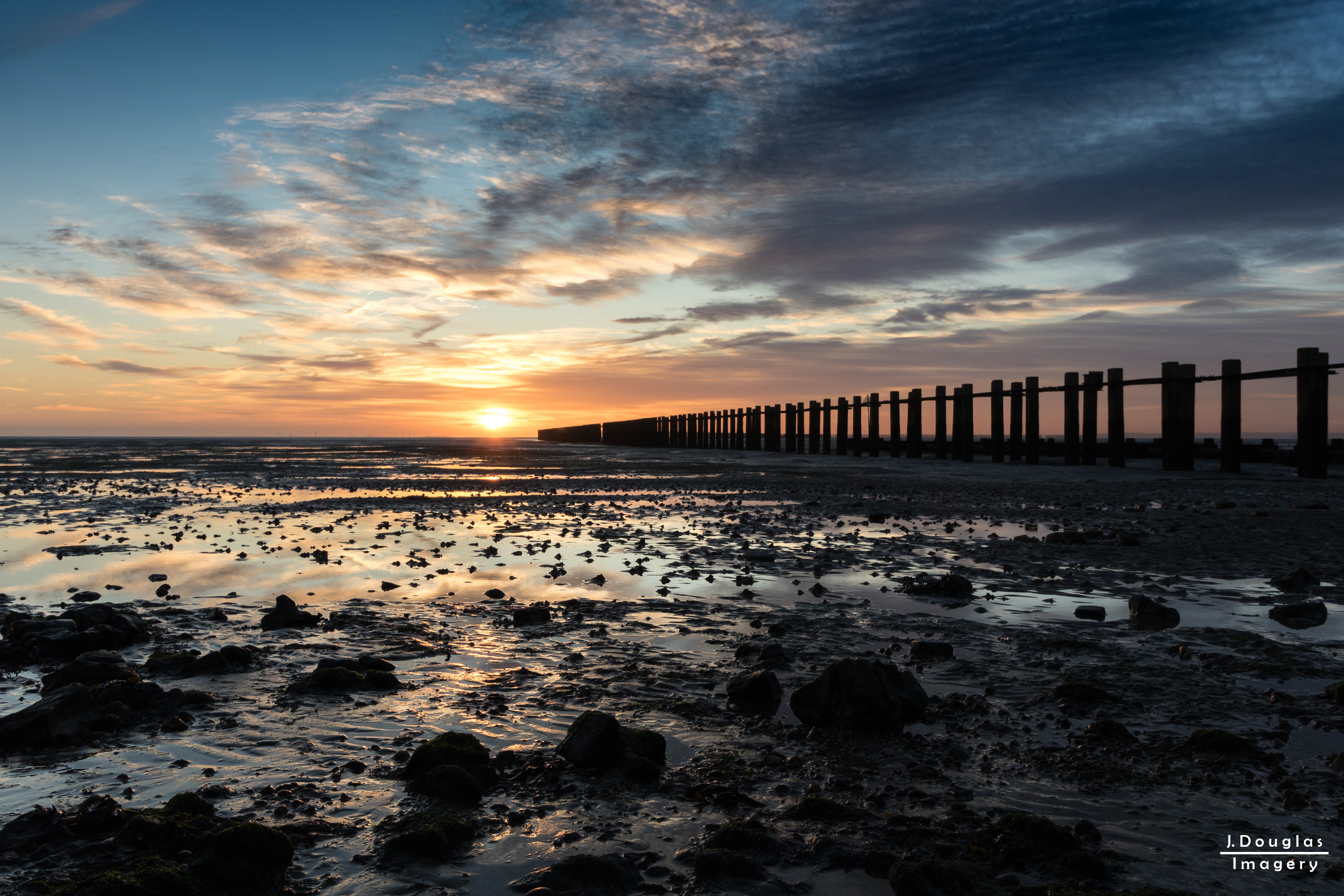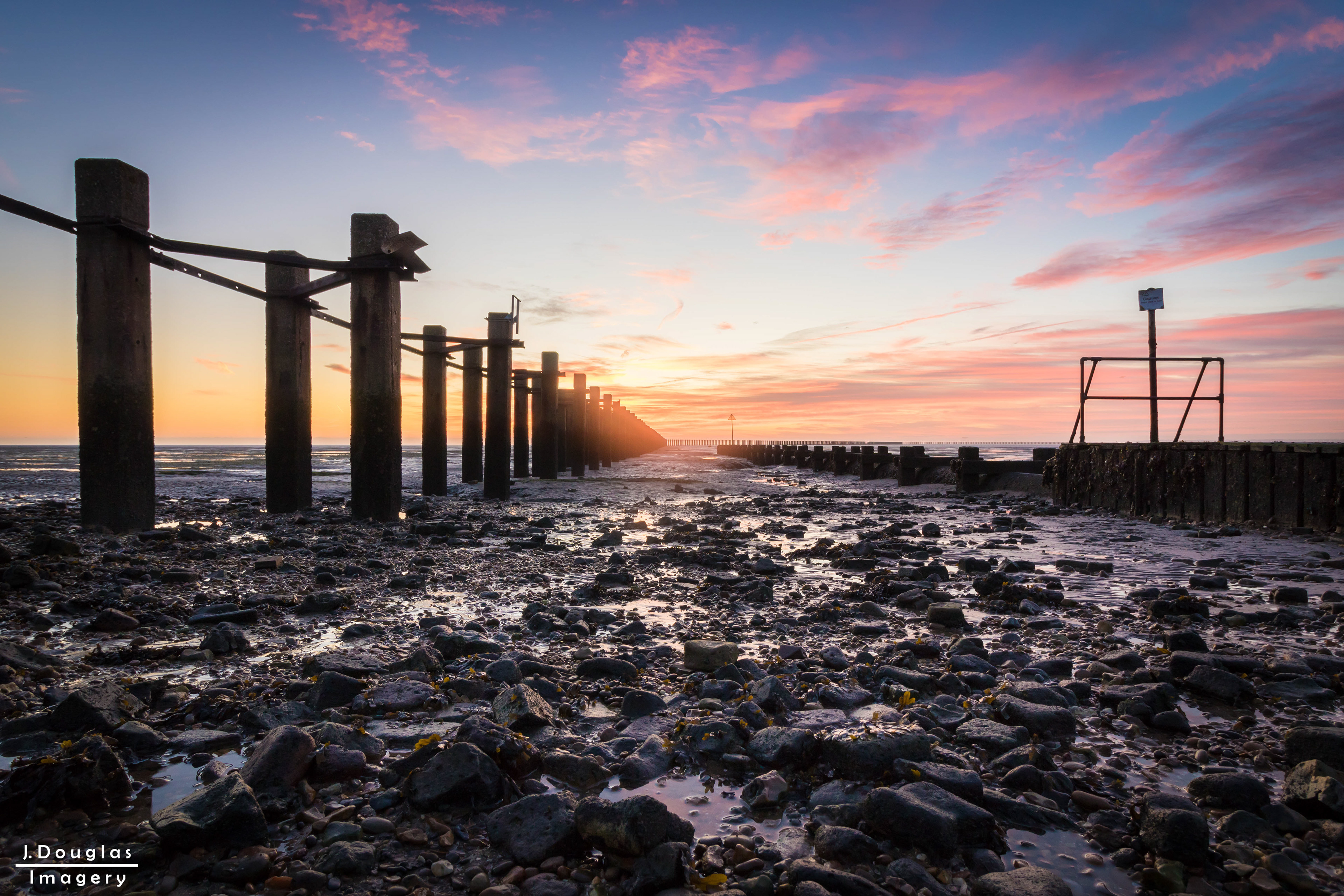 Friday 28th October 2017 - Astrophotography First Attempt
After keeping an incredibly close eye on the weather for the past 3 weeks, South Essex was finally treated to a crystal clear night sky. I've been wanting to try Astrophotography for some time now so I thought I'd try my hand at photographing 'Star Trails'. As I understand it, aiming the camera at the night sky, taking 1 photo every X amount of seconds (in my case, 30 seconds) and repeating this for a long period will result in a photograph showing movements in the stars, where this is actually the movement of planet Earth. The photo below was my first attempt - 60 photos (1 every 30 seconds), at f/4.5 with an ISO of 400. I used a wide 10mm lens for this. The location is Great Wakering Stairs Ministry of Defence site.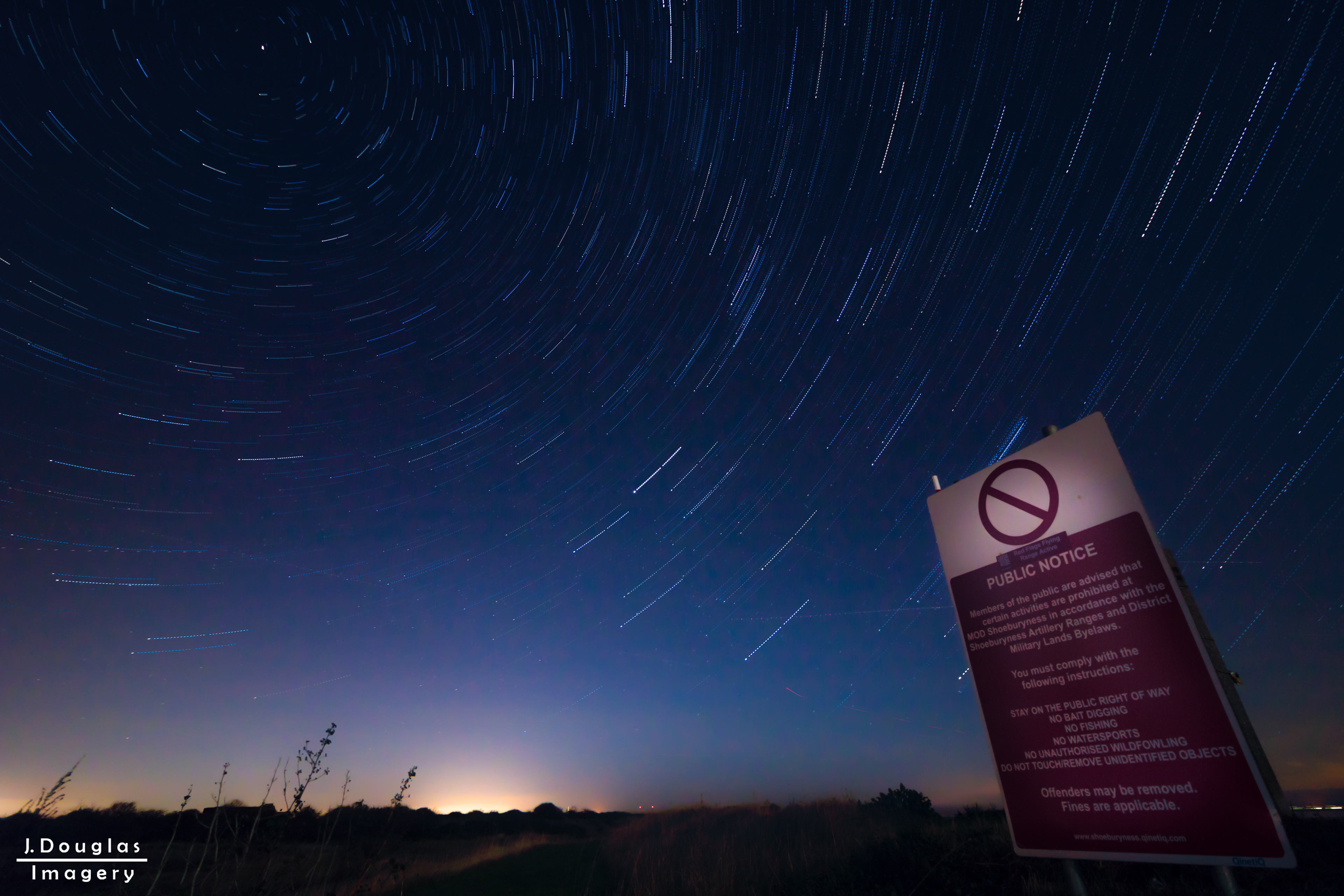 Monday 23rd October 2017 - Winter Project 2017
The nights are now drawing in, which means I can commence with - what will be the first of many winter photography projects. This year's choice is "Beaches at Night". I wanted a subject a little out of the ordinary, something that seems mundane but can actually be painted in a very beautiful light. I will upload all of these images once Winter has ended / early Spring 2018 so keep an eye out but below you will find a little taster of the early work for this project.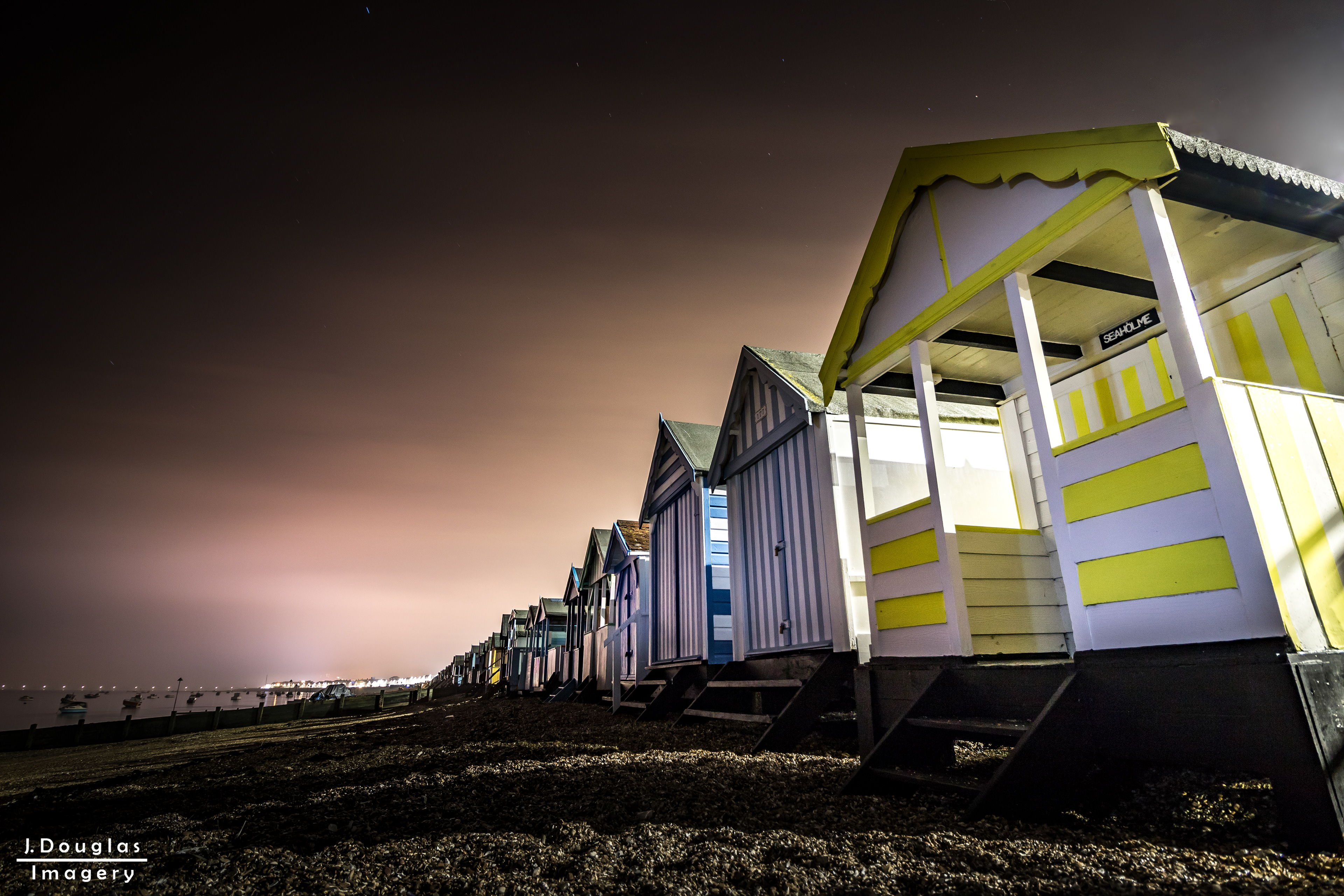 Tuesday 10th October 2017 - New Business Card Day!
I've finally invested in Business Cards! Well, a contact card really as sadly I don't do photography as business (just in case you're reading, tax man!) Honestly, there isn't too much to write about here - but it's incredibly exciting. I can recall a fair amount of times that I've been asked for a business or contact card and haven't had anything to hand. Well, now, courtesy of Solopress in Southend on Sea - that has been sorted! Thanks, Solopress!
Saturday 7th October 2017 - World Zombie Day 2017: London
Saturday was certainly an interesting day for me. I had the chance to shoot at an event in central London called World Zombie Day - As the name suggests, this is an international event but I was shooting the London celebrations for an article that would later appear on Nerdly.co.uk. You may of guessed - but the premise of the event is for people to dress like Zombies and other undead creatures and walk the streets of London in full Zombie character. The attendance was amazing - Well over 300 Zombies and over 50 photographers joined the celebrations to capture this unique event. I will certainly be shooting World Zombie Day 2018 given the chance. 
The Nerdly.co.uk article can be found
here
 featuring a gallery of my work for the day.