What have I been up to? Anything planned? What am I working on now?
Monday 27th August - 2018 Cornwall photo trip.
Friday afternoon last week, I leave my house at 6:00pm heading to one of my dream locations in the UK - South Cornwall. On the way I would be picking up one of my good friends who is a keen Landscape photographer, Tom. The drive would be almost 350 miles door-to-door, and we would be arriving in Penzance at just gone 2:00am.
Cornwall is genuinely one of the most amazing locations I've had the pleasure to photograph - Landscape photographers are spoilt for choice for compositions, I even found that the weather didn't deter us from creating great photographs in the oldest county in the UK. We started our photographic journey at Godrevy Lighthouse which is situated in the Bay of St. Ives, bordering the Atlantic Ocean. The Lighthouse itself is by no means the only subject in the area. The years-old mudstone formations that blanket the beach are also a massive draw for anyone looking for a 'less than obvious composition'. 
We then travelled back towards Penzance to recce Marazion, in particular the famous St Michaels Mount. A castle (or cathedral?) situated on it's own island just off of the coast, only accessible by a causeway that disappears once the tide comes in. Unfortunately the light didn't present itself well for this location so we moved on to what turned out to be one of the most beautiful places I've ever seen - Cape Cornwall. 
A friend of mine who has lived in Cornwall for around 5 years suggested this location to me. After researching the area I knew I had to venture down there. The area of Cape Cornwall we visited is called Porth Nanven, also known as Dinosaur Egg Beach. The entire cliffside and shoreline is littered with huge egg-shaped rocks which make for fantastic photographs once the tide is in. Unfortunately we visited this area at low tide but I feel the photographs I took away are just as special as they would otherwise of been. 
We visited 2 more locations on our trip - Botallack Tin Mines and Kynance Cove - both were stunning in their own right. Botallack is well known for it's old Engine houses that are dotted along the Cornish cliffside. Kynance Cove is situated further East in an area known as The Lizard Peninsula. As the name suggests, Kynance Cove is a huge sea-cove popular with surfers and hikers. Although we did get images at these two locations, I believe that better images could of been had at different times of the day. We know for next time! 
The drive home was long - almost 8 hours after dropping Tom back in his home town of Purley. It was worth it once we had a chance to review the images. Cornwall, I will be visiting again soon. Thank you for an amazing experience.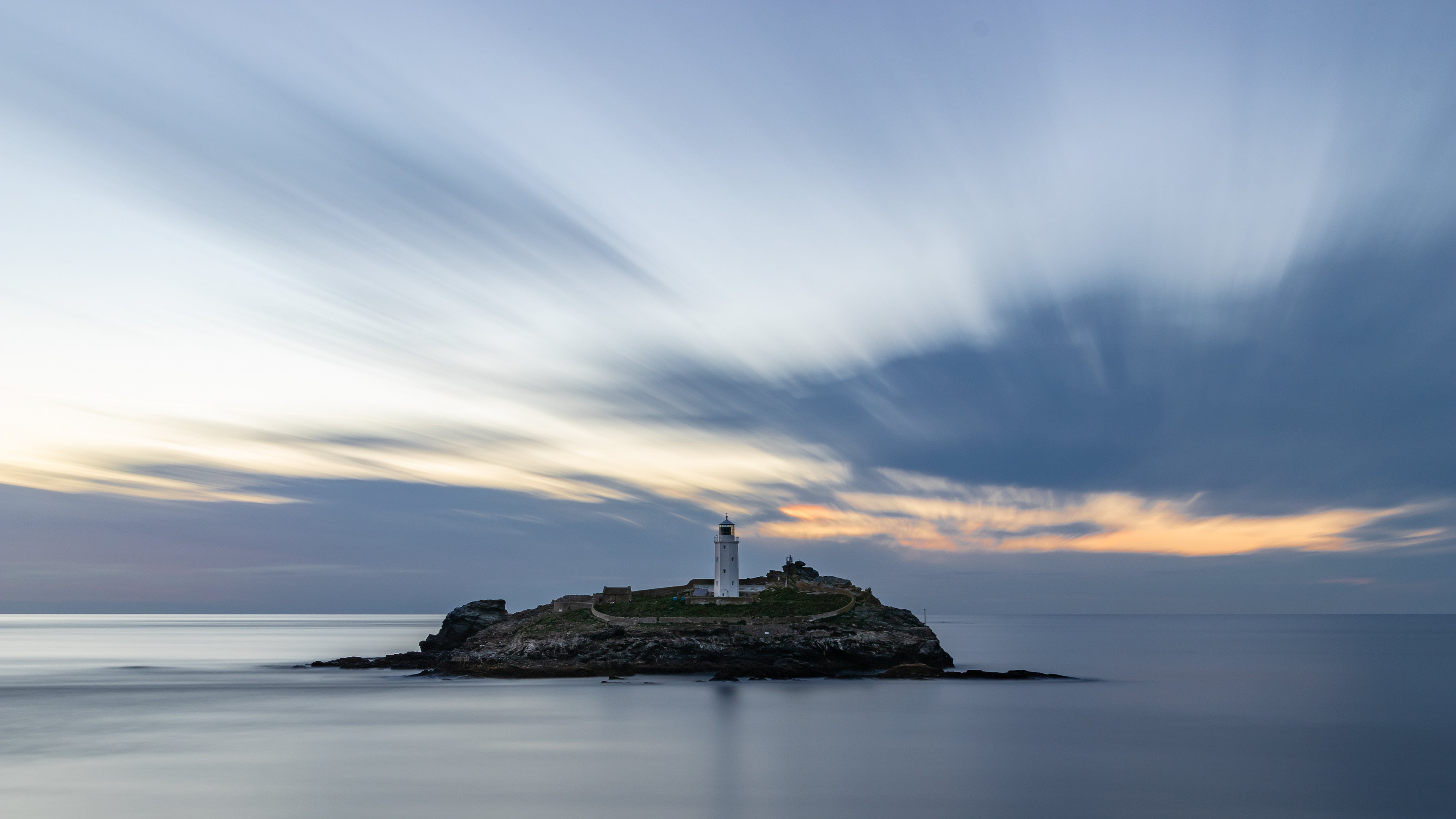 Wednesday 1st August - Prints on exhibit in Faversham.
Today was the day I've been waiting for for as while - The day that 3 of my prints go up for exhibit at The Grain Store Studio in Faversham. 3 of my favourite Seascape prints are now on display (and for sale) at the studio, amongst several other amazing pieces of artwork and photography. I currently have the prices set to £85 each for a 18" x 12" framed print in a 20" x 16" frame. 
Those of you who know me in person may know about the troubles I had sourcing the frames this time - It seems that the company I often use for frames had issues and sent my order to an old address of mine - This was rectified around 2 week after the mix up occurred so finally I was able to display my work as per the original plan. 
I'd like to thank Nick at the Grain Store Studio in Faversham for his help and understanding throughout this venture, and I hope the prints sell to a good home shortly.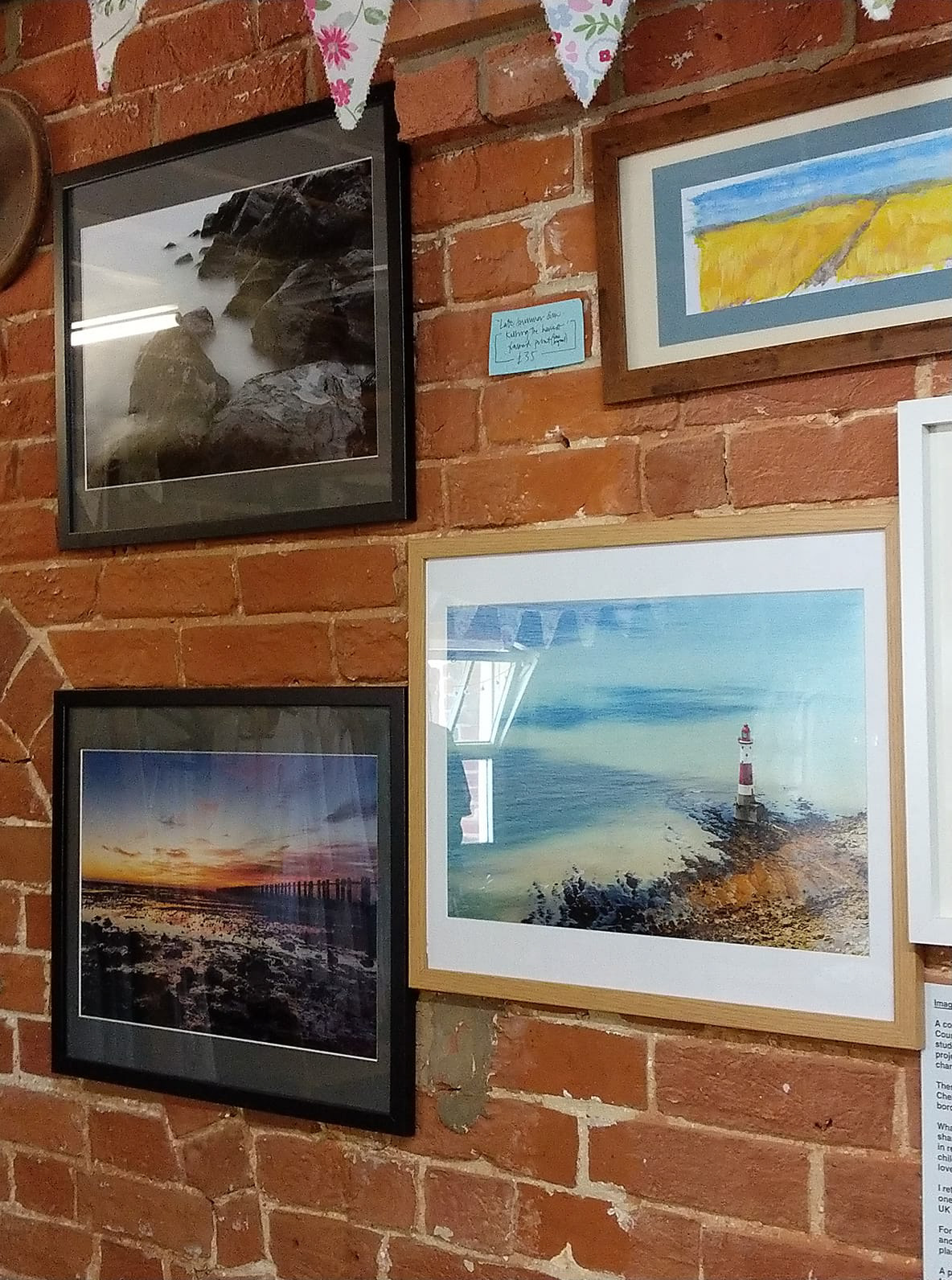 Tuesday 24th July - On location shoot in Kings Woods, Ashford.
This was my very first time photographing a model on location, so trust me when I say that I was glad to have an experience photographer assisting with the shoot - My good friend Matt from Light & Imagination Studio in Whitstable. A few days prior, we had location scouted in the area and came across a beautifully natural archway over a path in Kings Woods, near Ashford - This would be the location for our shoot. Another friend of mine, Sarah (who has previously modelled for me) was modelling, she was perfect for the shoot we had in mind. 
On shoot day, we met up at the Studio in Whitstable to prepare Sarah for the days activities. Sarah would be wearing a very long flowing red dress, which would completely offset the green foliage around her. 2 strobes (Kindly supplied by Matt) were used, one as a sort-of separation light, providing illumination to the surrounding greenery, and one key light for the model. 

In all, the shoot lasted around 3 hours - And although I am yet to properly look at the photos, I can tell there are some amazing shots just waiting to be processed (I will post one below this article).
I would like to extend my gratitude to Sarah Swain for doing an amazing job of modelling for the day; Matt Arnold for assisting with lighting, poses, positioning and passing on his wealth of experience, and Roza Constantinou-Stygal for making sure everyone on the shoot was hydrated and well looked after.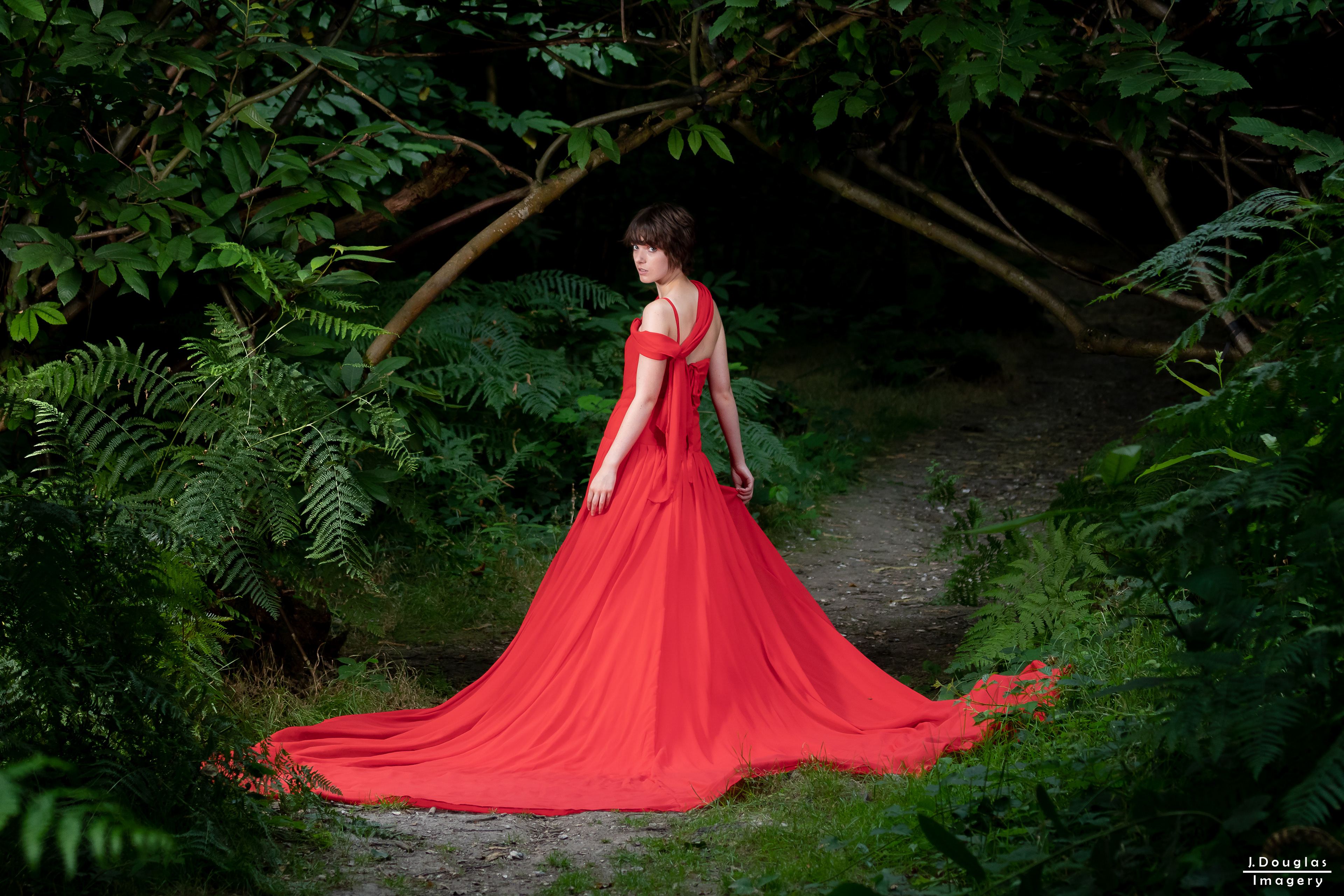 Wednesday 20th June / Friday 22nd June - Eastbourne and Beachy Head.
Beachy Head, situated on the eastern side of the South Downs, is a place that I've always wanted to visit. Not specifically for it's photographic potential, but for it's sheer beauty. Although Beachy Head is the location of numerous suicide attempts every year, I couldn't help being drawn in buy the areas natural beauty. 
We arrived on the Wednesday, I was eager to explore the area so after a hearty coffee and cake break, we headed out of town to Beachy Head. The weather in Eastbourne that day was glorious sunshine but as we ascended into the hills, a different picture awaited us. Thick fog shrouded the landscape, thicker than any fog I'd seen for many years. So thick in fact that the 530ft cliff edge blended into the landscape. Today was not a day for photography. 
Luckily, the next 2 days treated us to crystal clear bright-blue skies dabbled with the odd white fluffy cloud. The scenery was nothing short of spectacular. At one point, a Spitfire greeted us, flying parallel to the cliff face and over towards the lowlands. 
Although I now have many photographs of the famous Beachy Head Lighthouse, I didn't take any photographs of the smaller lighthouse situated some 1.5km up the coast, Belle Tout. I would like to return in the coming months to expand my collection.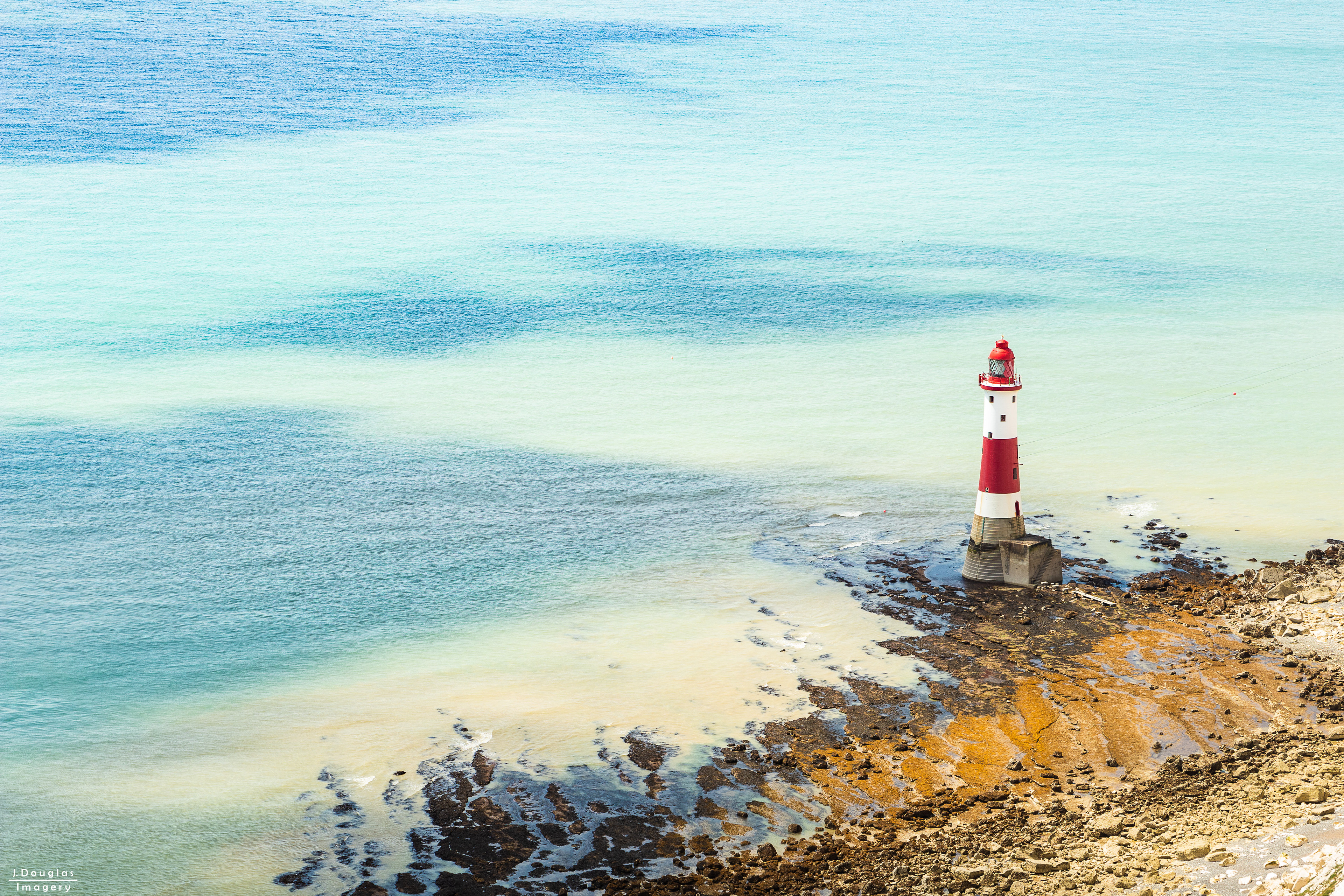 Wednesday 6th June / Thursday 7th June - Amsterdam 24-Hour Photo Tour
We had been planning to visit Amsterdam for a 24-hour photo tour for some time, so around 6 weeks ago I booked some airline tickets and this week my friend (@toms_shutter) headed for The Netherlands. The idea was to start at Amsterdam Centraal Station and explore the city by foot for 24 hours seeing exactly what we could photograph. This turned into an amazing but challenging experience - although we booked a hotel room in case we felt exhausted. 

We explored almost every district of Amsterdam, found many vantage points throughout the city and even tried our hand at Street Photography. I was primarily using my Canon 77D and Canon 24-70 F4L USM lens, but did eventually switch to the Canon 70-200 F4L USM lens. 
After the 24-hours had passed, we worked out that we had covered over 20 miles of Amsterdam's streets and had only 1 hour sleep. 
Below is just one of the photos that were taken during this 24-hour period. 
(Below: Rijksmuseum, Museumplein, Amsterdam).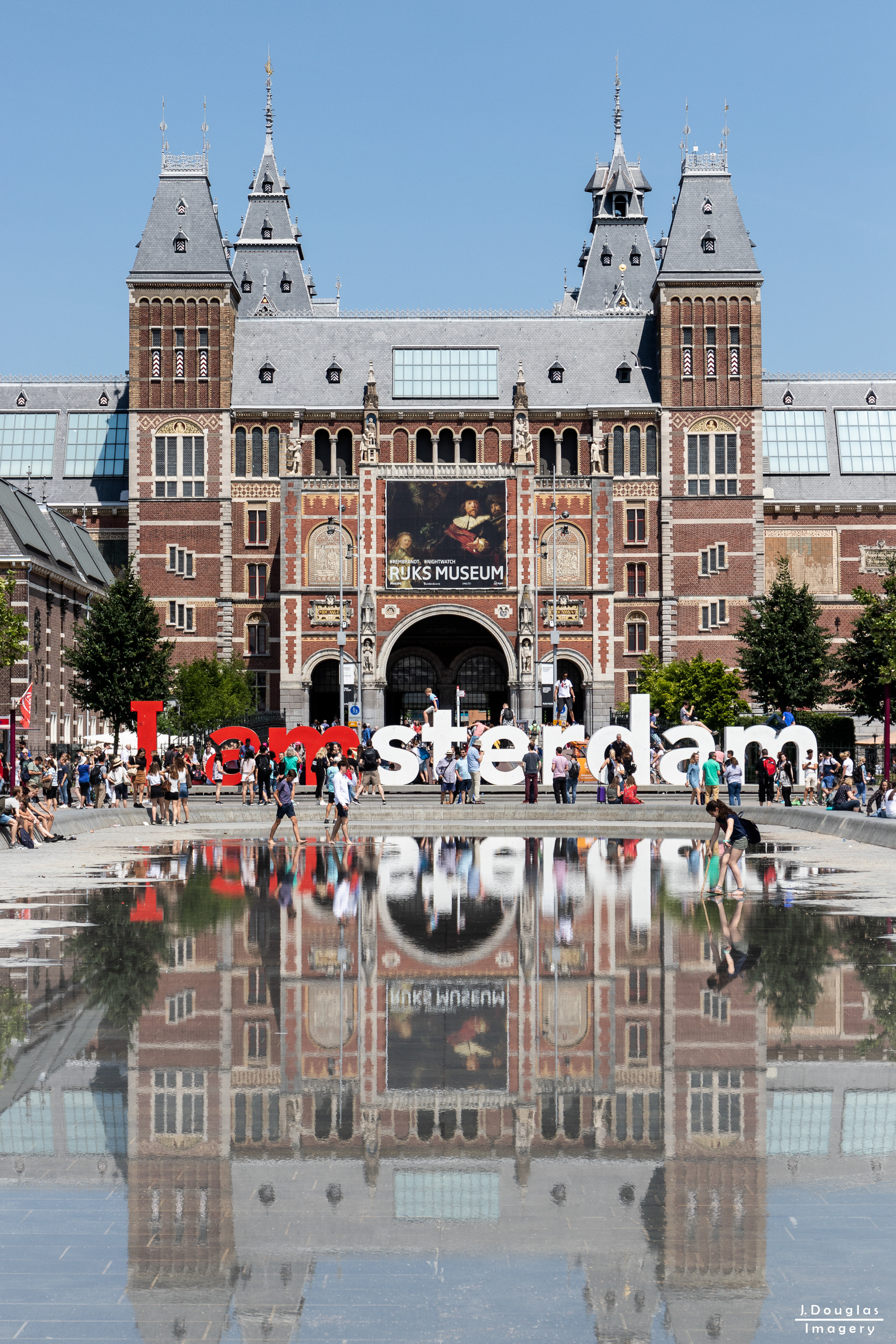 Wednesday 2nd May 2018 - First Professional Shoot
This evening I completed my very first professional assignment - A food shoot for a local bar / restaurant in Kent. The shoot was for 4 menu items that will be listed on their new website. Some of you may know that food photography is best done during daylight - this was the first challenge as the shoot began at 7:00pm, so I had to create my own daylight with a very simple setup. My Canon 430ex III RT acted as my key light - this was housed in an 80cm Softbox. I then used a reflector to bounce this light back onto the scene from the camera-facing side. This worked brilliantly. Below is a "taster" (see what I did there!) of this evening's shoot.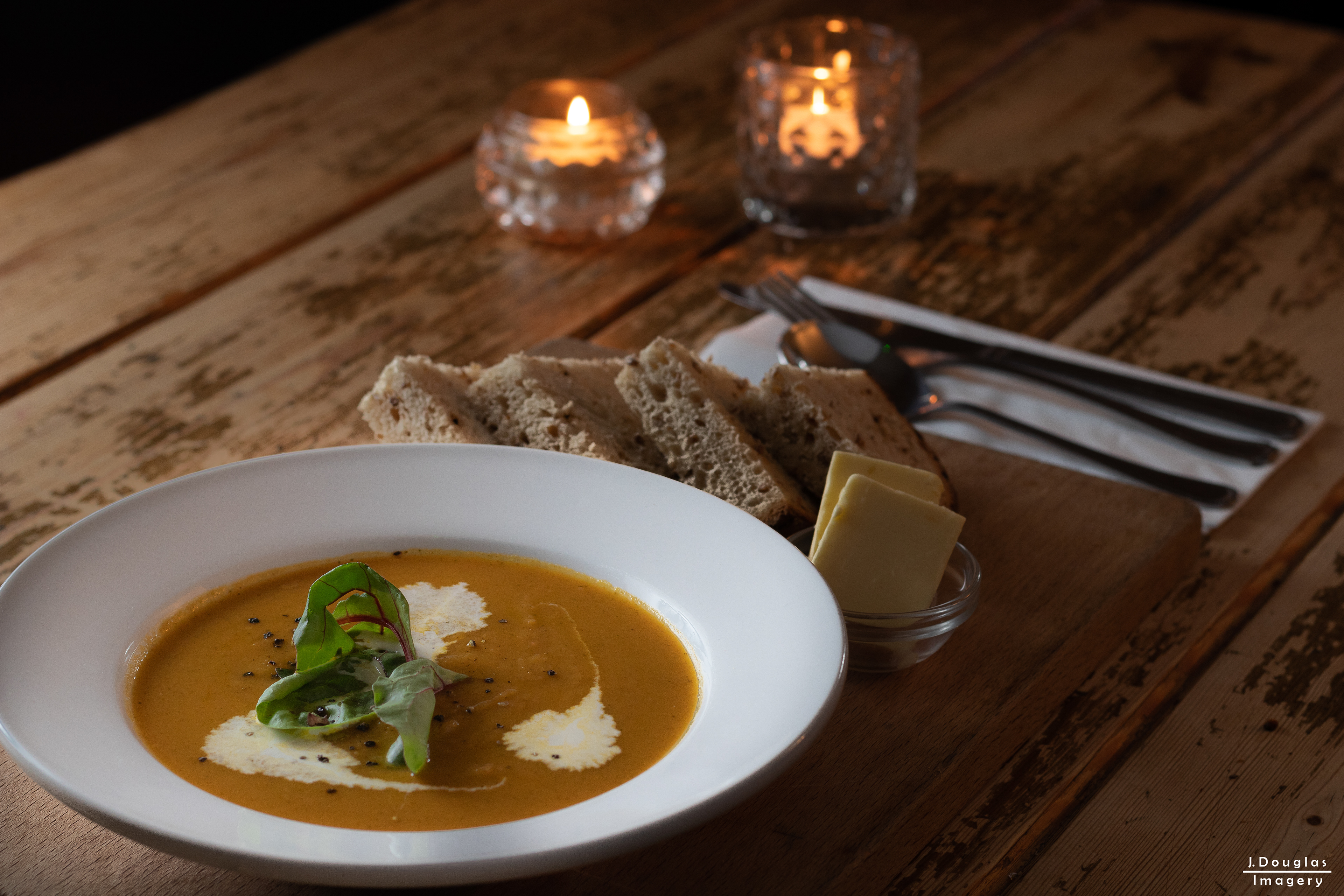 Friday 2nd March 2018 - Portraits
A few weeks ago I asked a friend of mine to sit for a short portrait session. The idea of this session was to add some shots to my portraiture portfolio. My friend Sarah is training to be an actress in London, so what better form of portraiture to practice than head shots. This was the first time using a 2-light setup in my home studio - The first light was used with a 32" shoot-through umbrella, this is the key-light and it provided a nice, clear catchlight in the subjects eyes. The second light was to provide separation between my subject and the black background. This was simply a bare-bulb Canon speedlite placed behind the subject facing the background. I am very pleased with these shots - They can be found on my 'People and Portraiture' page, however a preview is below.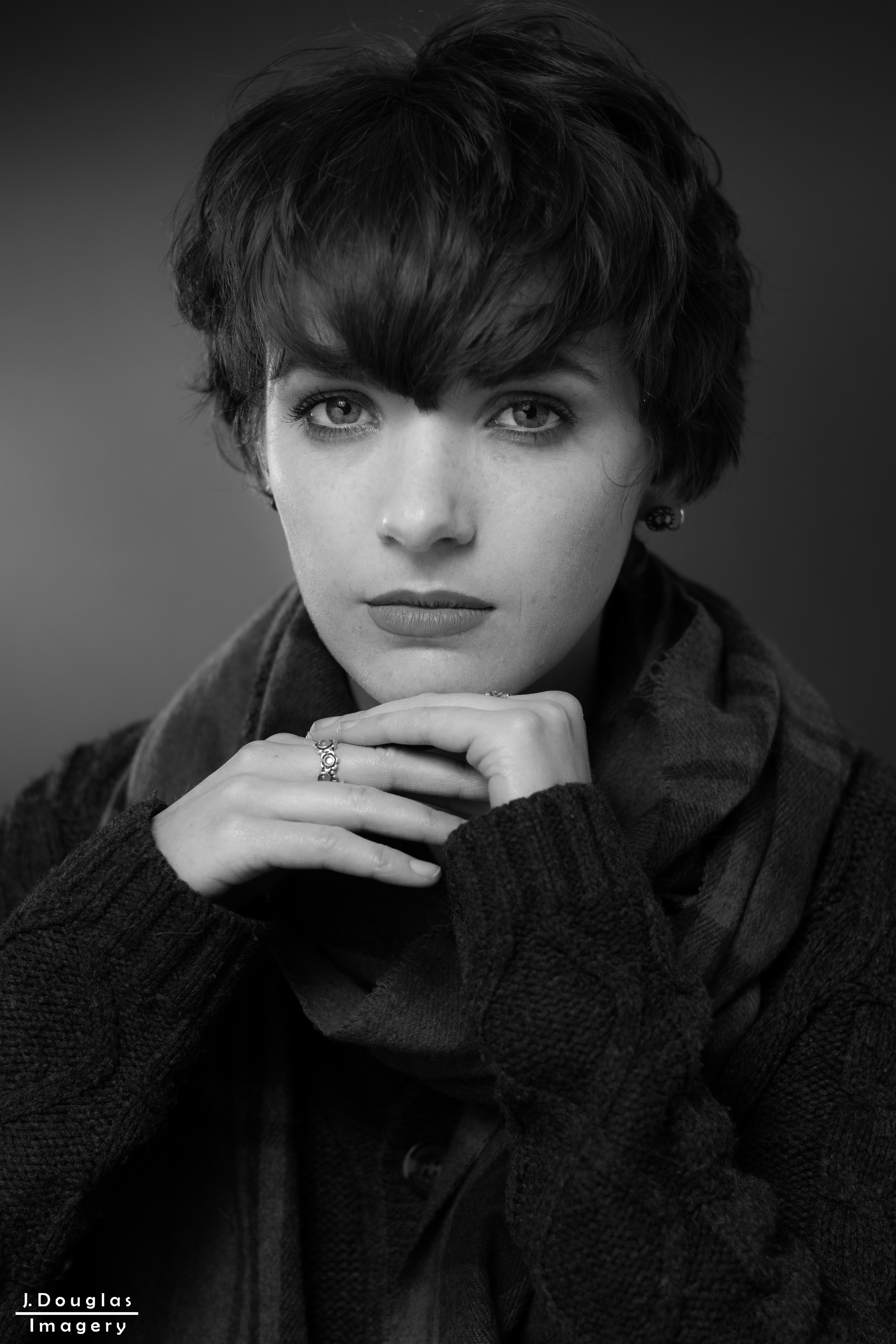 Friday 19th January 2018 - Horror-on-Sea.
The weekend of the 19th January bring a new challenge - to shoot a small, independent film festival in my home town of Southend on Sea. The Horror-on-Sea film festival is an annual event that showcases independent film's stars in the genres of all things horror. I will be covering this evening for
Nerdly.co.uk
who you may remember from the World Zombie Day 2017 coverage. Watch this space for highlights.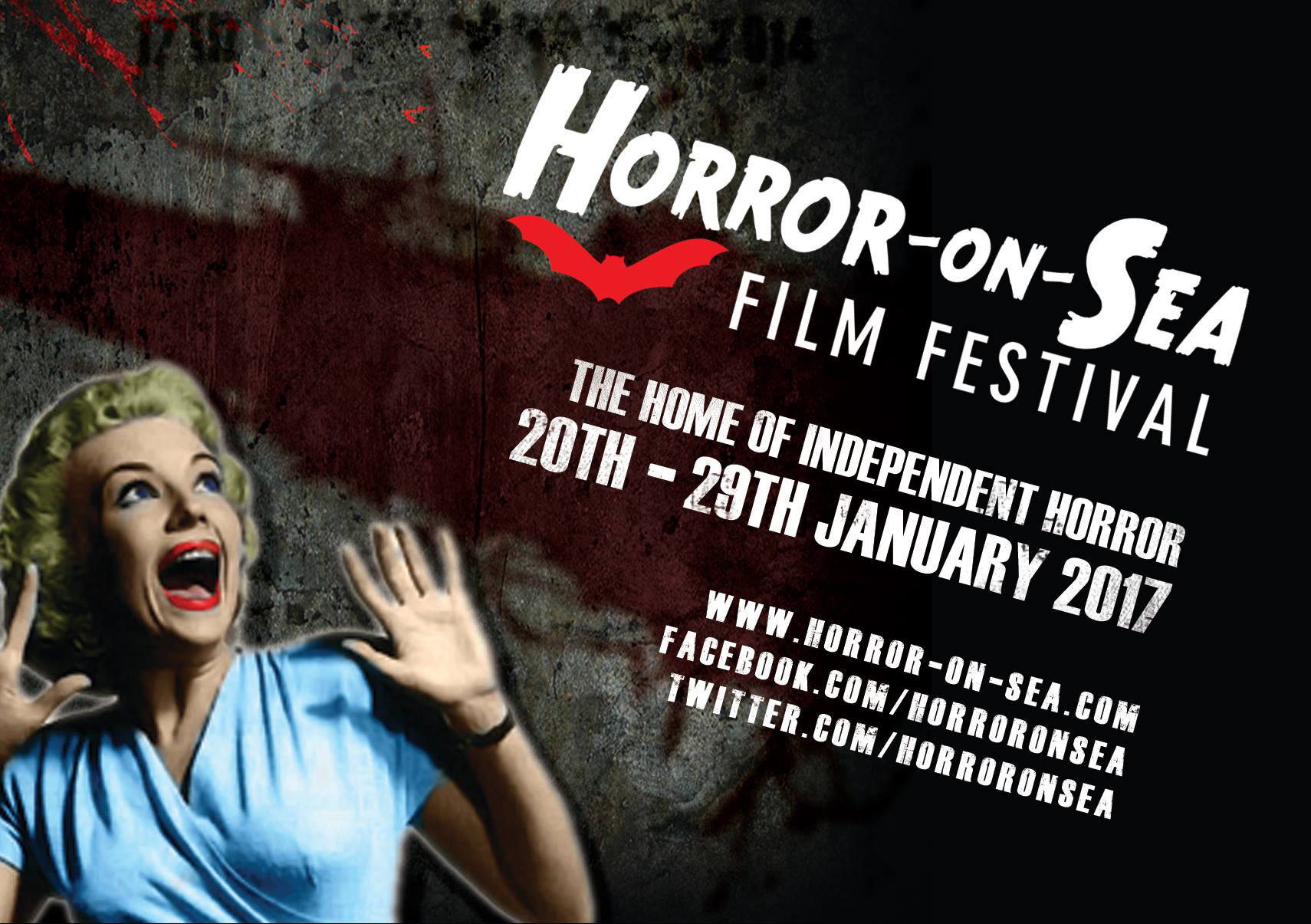 Sunday 3rd December 2017 - Exploring Macro
Recently I've been trying to branch out the areas of photography that I specialise in - I've always had a passion for Macro Photography (the photography of small subjects), so I have decided that this will be my latest pursuit. I have invested in what is known to some as the "king" of Canon Macro lenses - The 100mm f/2.8L IS. Today was my first outing with the lens, and wow you can certainly tell the difference. The minimum focus distance is a remarkable 30cm, allowing you to pull as much details as possible for the scene. Below are a couple of quick shots from the local park just to see what the lens has to offer. Expect to see a lot more Macro photography in the coming months.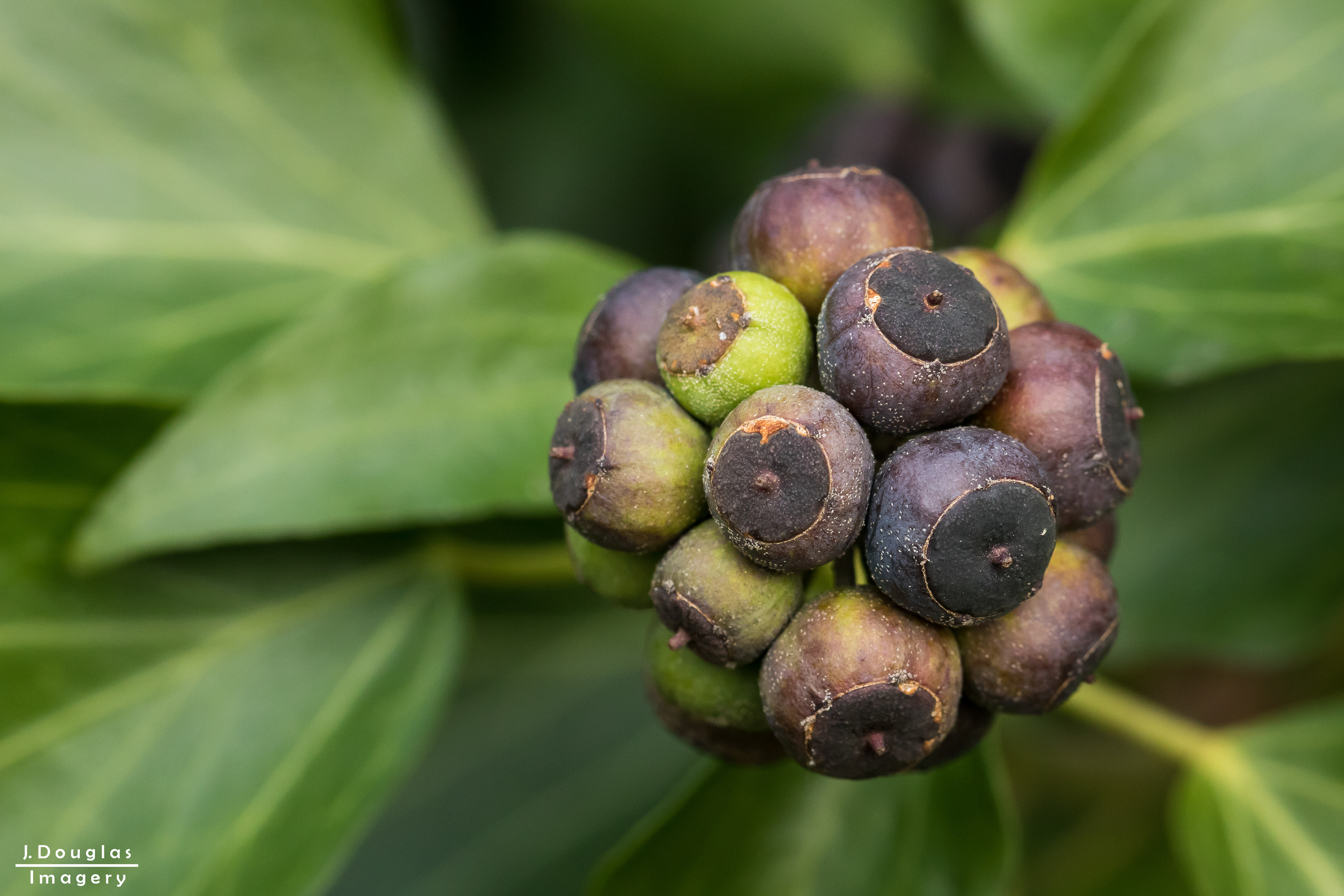 Sunday 26th November 2017 - Tropical Wings
It's been a long time since I last visited South Woodham Ferrer's family-run zoo, Tropical Wings. The zoo has been a major attraction in South Essex for as long as I can remember, but unfortunately on the 6th December 2017 it will close it's doors forever. I took the opportunity to visit one last time. Tropical Wings is a really great place to photograph a variety of butterflies and tropical birds, so armed with my trusty Canon EOS 750D and my 55-250mm lens, I went to 'shoot' some captive animals. You can find the finished product on my 'Wildlife and Nature' page.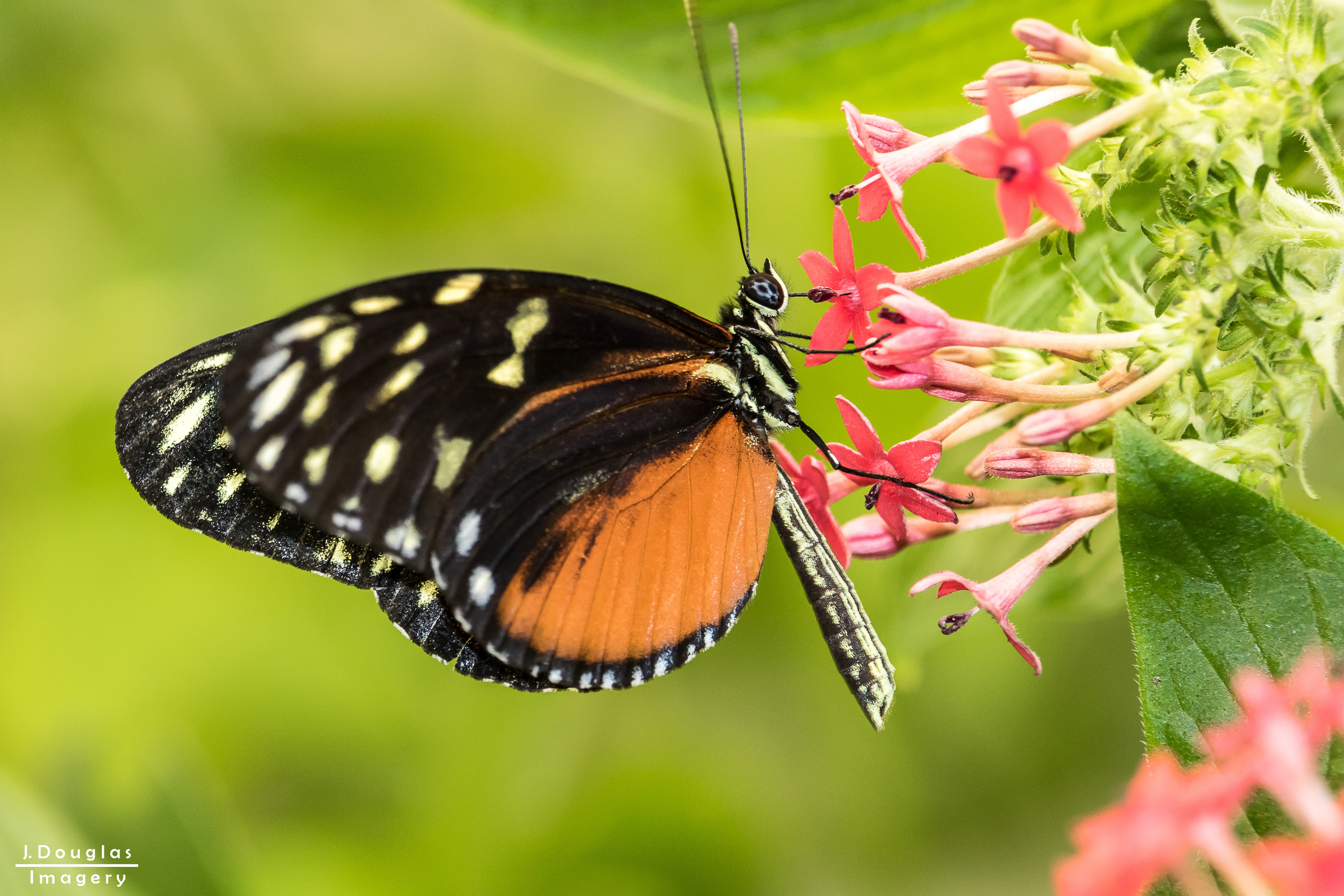 Friday 17th November 2017 - Sunrise at Shoeburyness East Beach
5:30am wake up call, on a Friday, just to travel to the beach and get some photographs of the sunrise? Yes, that did really happen - but wow, was it worth it! I have been researching the weather, sun rise direction and tide times for a while now, this morning finally seemed to fit the bill nicely. The 2 photos below were taken with my Canon EOS 750D with the Canon 10-18 f/4.5 - f/5.6 Lens. Sometimes it's worth getting up early for a shot that you can truly be proud of.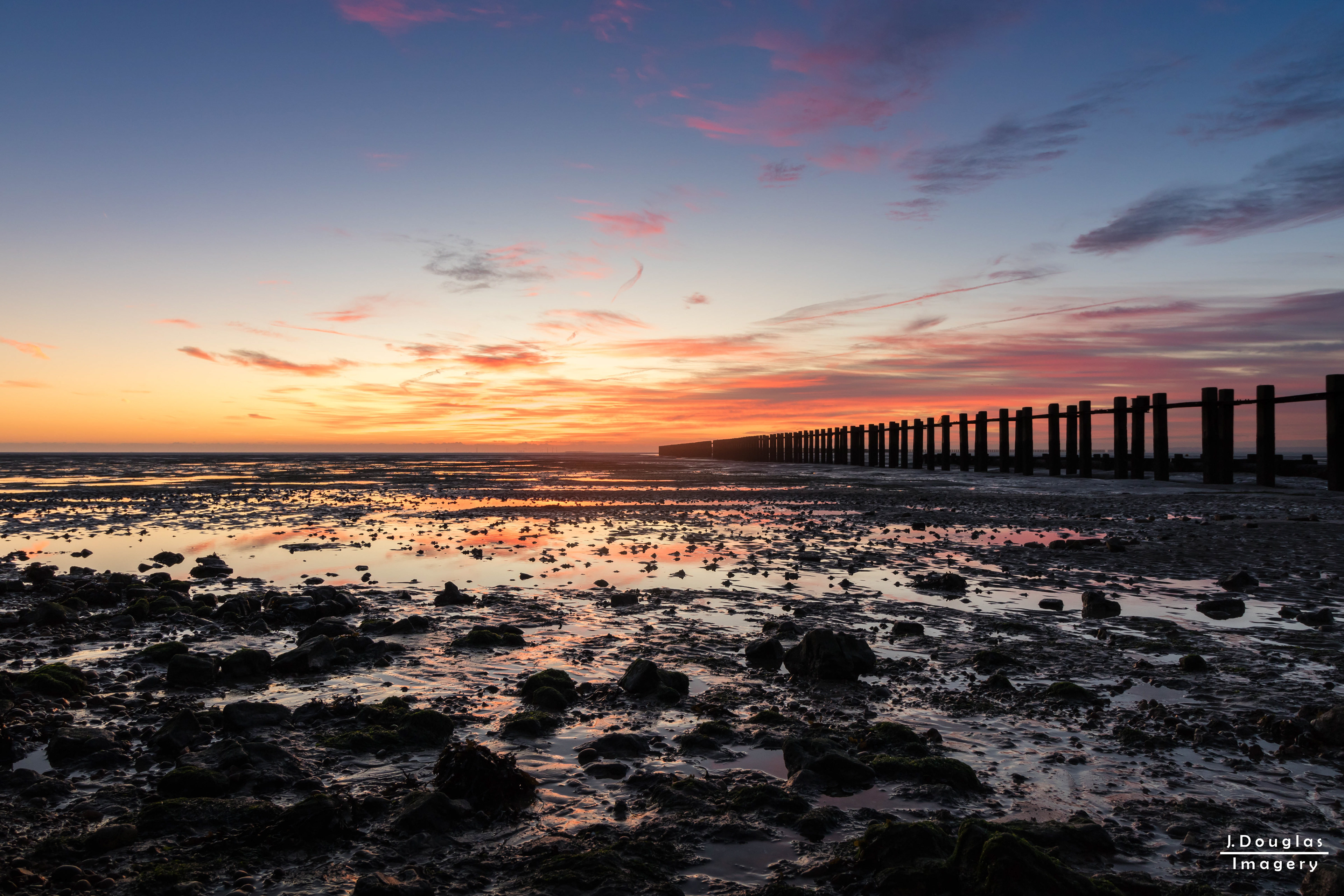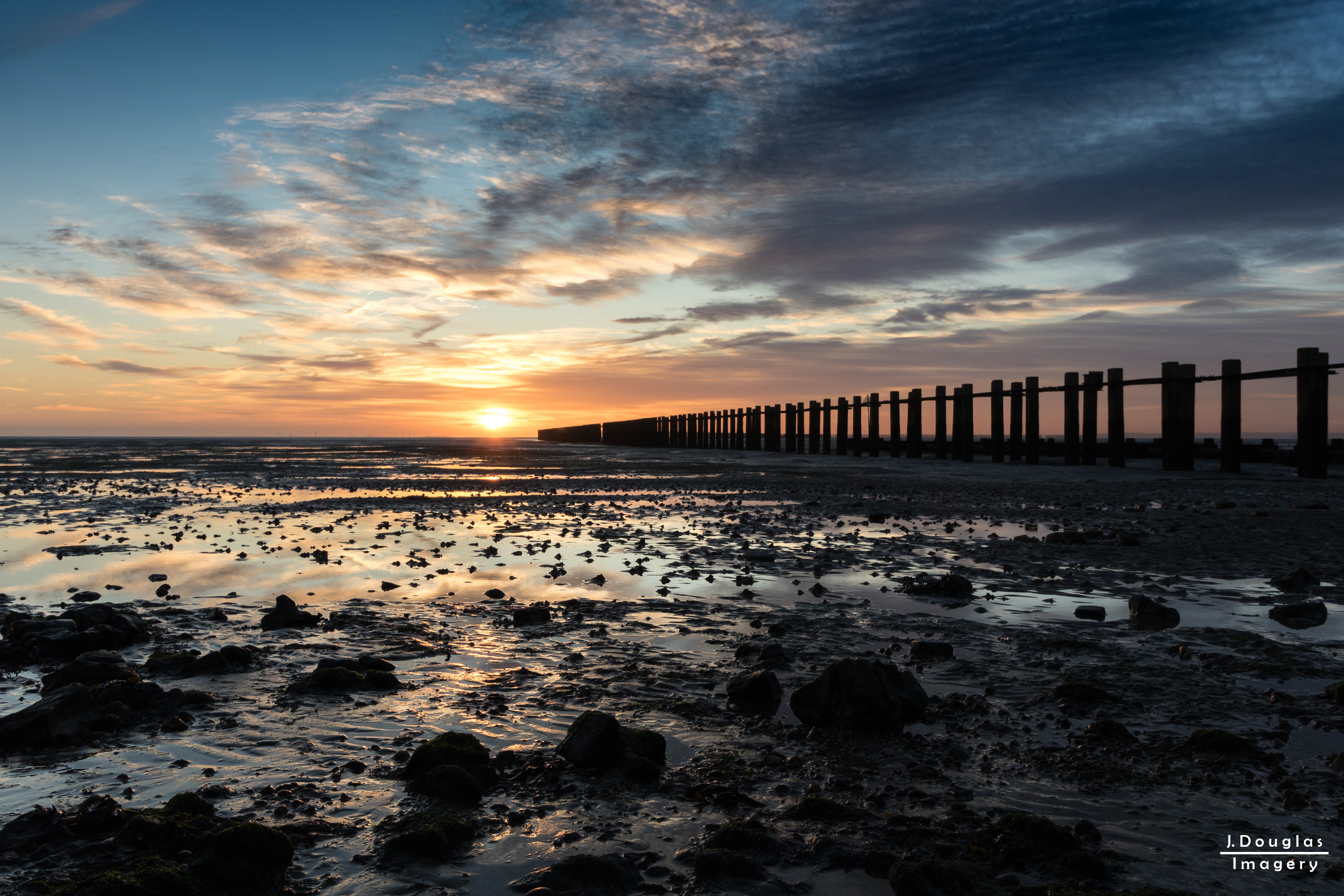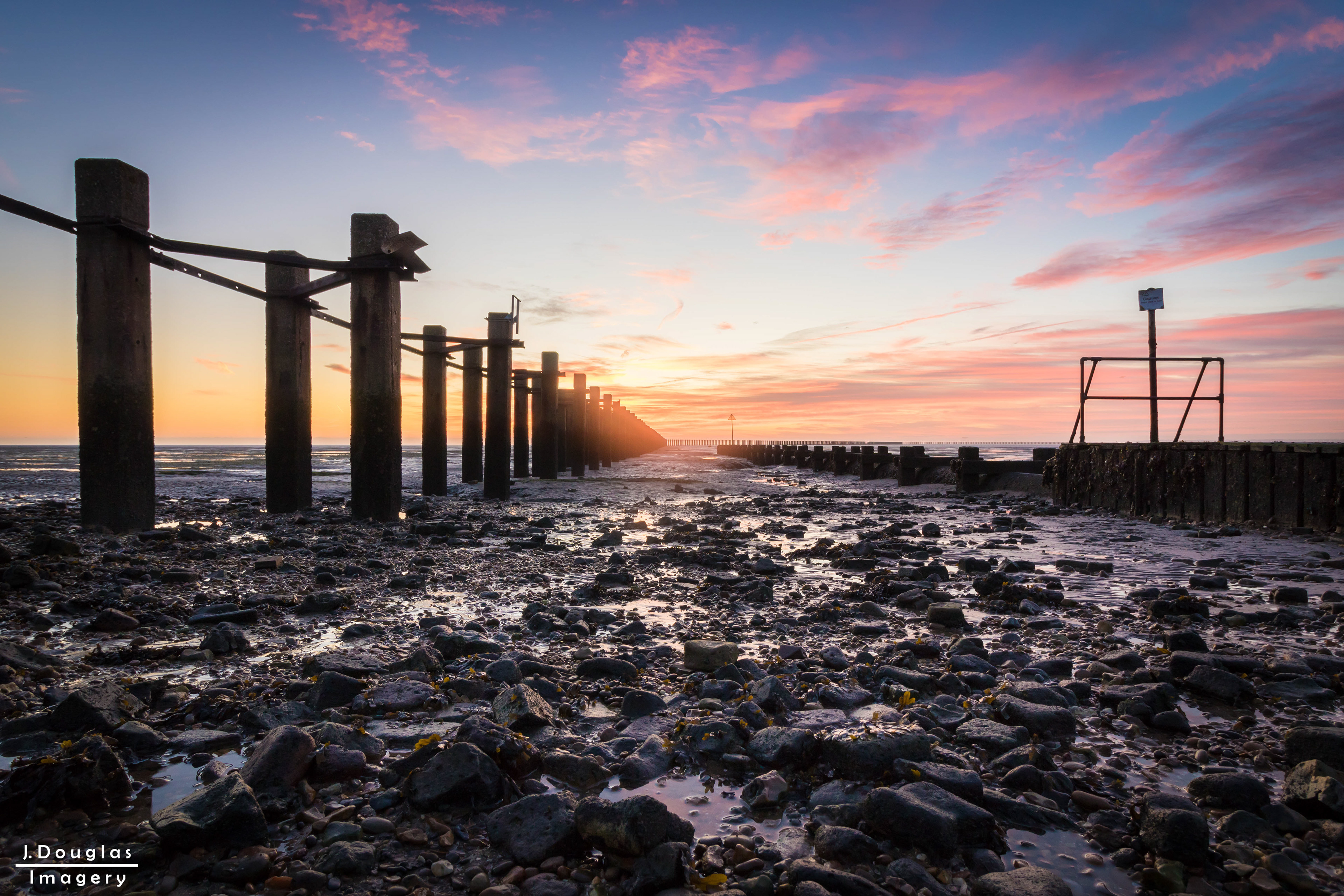 Friday 28th October 2017 - Astrophotography First Attempt
After keeping an incredibly close eye on the weather for the past 3 weeks, South Essex was finally treated to a crystal clear night sky. I've been wanting to try Astrophotography for some time now so I thought I'd try my hand at photographing 'Star Trails'. As I understand it, aiming the camera at the night sky, taking 1 photo every X amount of seconds (in my case, 30 seconds) and repeating this for a long period will result in a photograph showing movements in the stars, where this is actually the movement of planet Earth. The photo below was my first attempt - 60 photos (1 every 30 seconds), at f/4.5 with an ISO of 400. I used a wide 10mm lens for this. The location is Great Wakering Stairs Ministry of Defence site.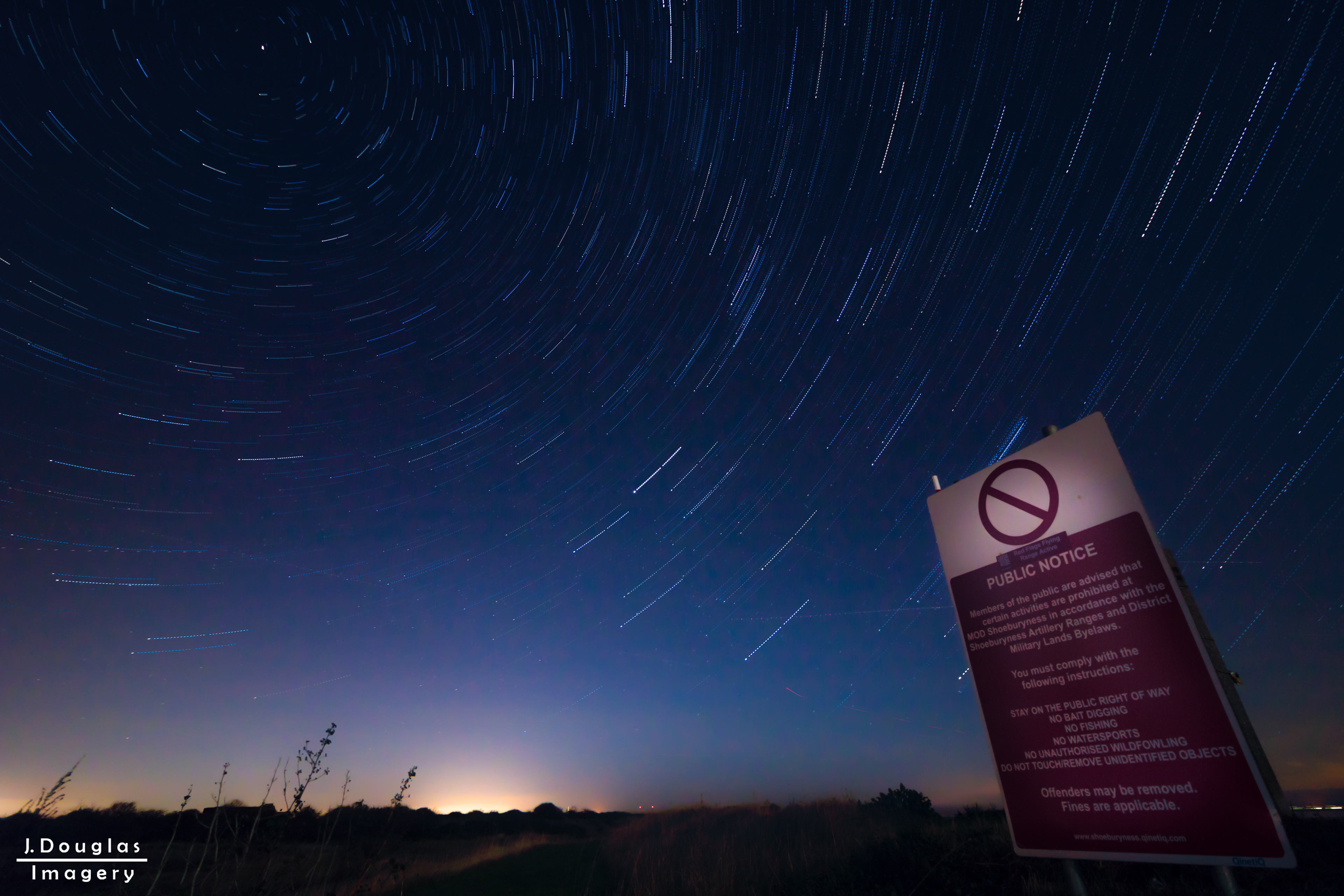 Monday 23rd October 2017 - Winter Project 2017
The nights are now drawing in, which means I can commence with - what will be the first of many winter photography projects. This year's choice is "Beaches at Night". I wanted a subject a little out of the ordinary, something that seems mundane but can actually be painted in a very beautiful light. I will upload all of these images once Winter has ended / early Spring 2018 so keep an eye out but below you will find a little taster of the early work for this project.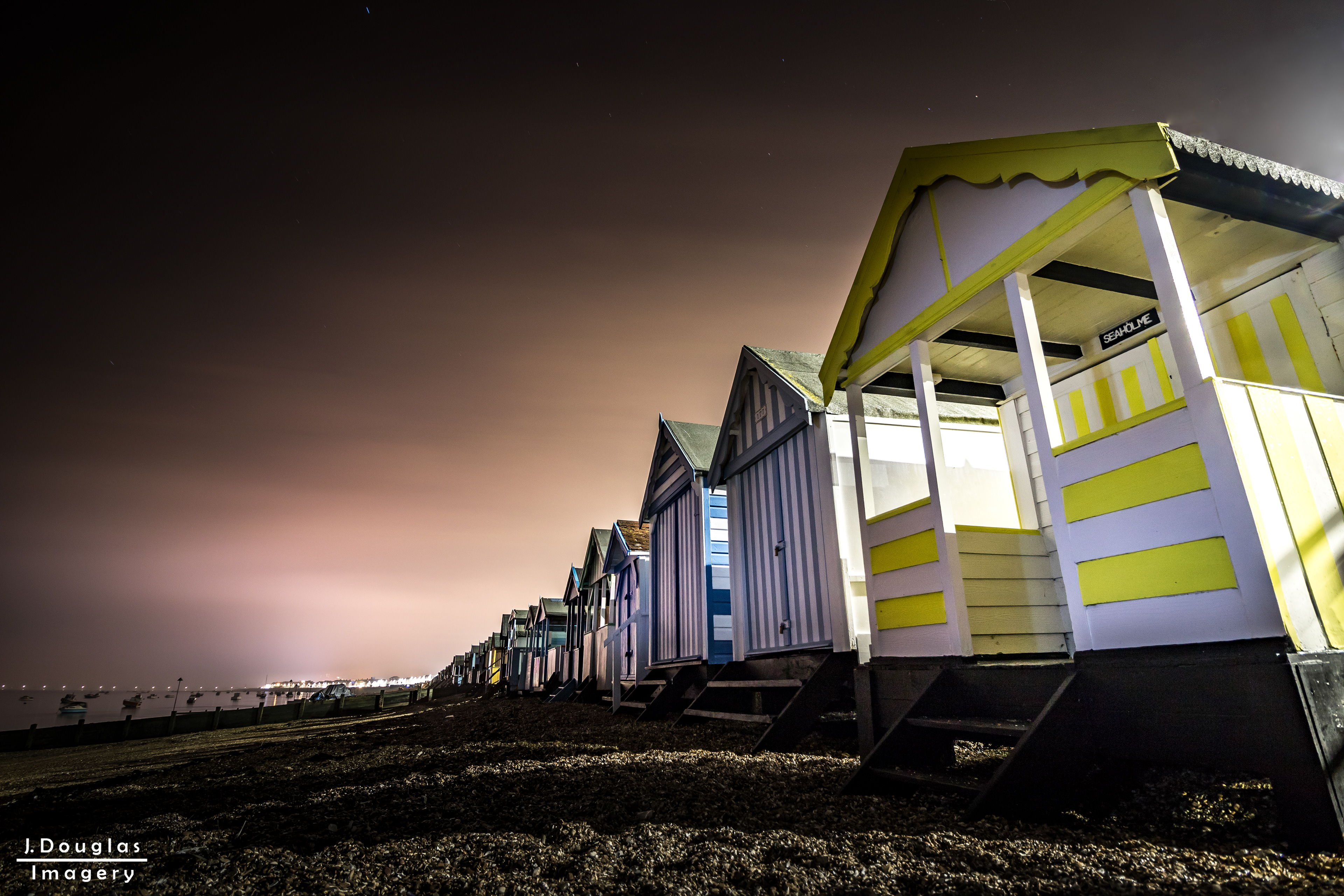 Tuesday 10th October 2017 - New Business Card Day!
I've finally invested in Business Cards! Well, a contact card really as sadly I don't do photography as business (just in case you're reading, tax man!) Honestly, there isn't too much to write about here - but it's incredibly exciting. I can recall a fair amount of times that I've been asked for a business or contact card and haven't had anything to hand. Well, now, courtesy of Solopress in Southend on Sea - that has been sorted! Thanks, Solopress!
Saturday 7th October 2017 - World Zombie Day 2017: London
Saturday was certainly an interesting day for me. I had the chance to shoot at an event in central London called World Zombie Day - As the name suggests, this is an international event but I was shooting the London celebrations for an article that would later appear on Nerdly.co.uk. You may of guessed - but the premise of the event is for people to dress like Zombies and other undead creatures and walk the streets of London in full Zombie character. The attendance was amazing - Well over 300 Zombies and over 50 photographers joined the celebrations to capture this unique event. I will certainly be shooting World Zombie Day 2018 given the chance. 
The Nerdly.co.uk article can be found
here
 featuring a gallery of my work for the day.